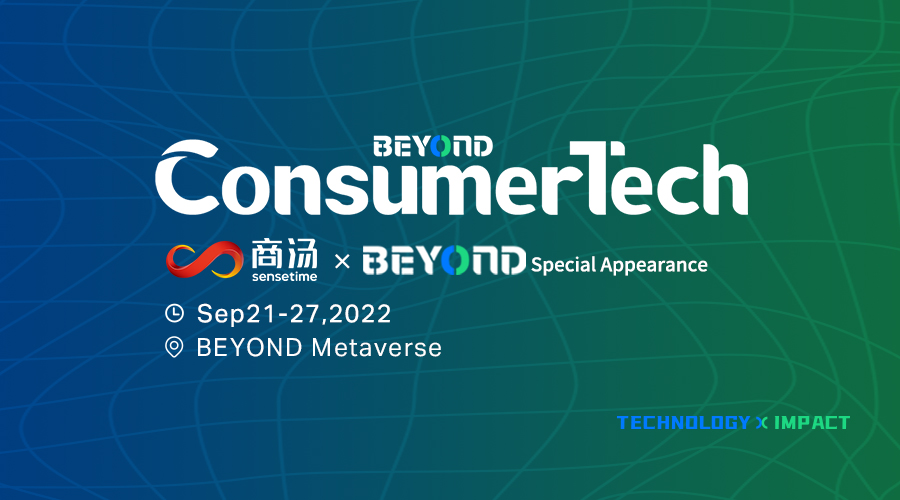 The 2nd BEYOND International Science and Technology Innovation Expo (BEYOND Expo 2022) will be held in the BEYOND Metaverse from September 21st to 27th, lasting for 7 days. Technological innovation and impact have always been a key focus of BEYOND Expo to bring together the global innovation ecosystem and promote cross-border cooperation across various industries.
SenseTime has confirmed its participation in BEYOND Expo 2022 and will make an exciting appearance in the ConsumerTech exhibition area. As AI drives digital transformation across various industries, SenseTime will showcase its four major AI-enabled business sectors including smart business, smart cities, smart living and smart vehicles to all attendees and invite the audience to experience a blended world connected via AI.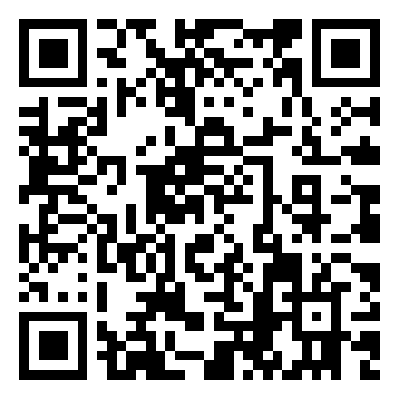 >>Scan the QR Code to attend BEYOND Expo 2022 and learn about the key findings of SenseTime in the metaverse<<
About SenseTime
SenseTime is a leading AI software company founded in Hong Kong in 2014, focused on creating a better AI-empowered future through innovation. Upholding a vision of advancing the interconnection of physical and digital worlds with AI, driving sustainable productivity growth and seamless interactive experiences, SenseTime is committed to advancing AI research, developing scalable and affordable AI software platforms that benefit businesses, people and society, as well as attract and nurture top talents to shape the future together.
With our roots in the academic world, we invest in original and cutting-edge research that allows us to offer and continuously improve industry-leading, full-stack AI capabilities, covering key fields across perception intelligence, decision intelligence, AI-enabled content generation and AI-enabled content enhancement, as well as key capabilities in AI chips, sensors and computing infrastructure. Our proprietary AI infrastructure, SenseCore, allows us to develop powerful and efficient AI software platforms that are scalable and adaptable for a wide range of applications. Our technologies are trusted by customers and partners in many industry verticals including Smart Business, Smart City, Smart Life and Smart Auto.
SenseTime has been actively involved in the development of national and international industry standards on data security, privacy protection, ethical and sustainable AI, working closely with multiple domestic and multilateral institutions on ethical and sustainable AI development. SenseTime was the only AI company in Asia to have its Code of Ethics for AI Sustainable Development selected by the United Nations as one of the key publication references in the United Nations Resource Guide on AI Strategies published in June 2021.
SenseTime Group Inc. (stock code: 0020.HK) has successfully listed on the Main Board of the Stock Exchange of Hong Kong Limited (HKEX). We have offices in markets including Hong Kong, Mainland China, Macau, Taiwan, Japan, Malaysia, Singapore, South Korea, Saudi Arabia and United Arab Emirates, among others, as well as a presence in Thailand, Indonesia, and the Philippines. For more information, please visit SenseTime's website, LinkedIn, Twitter and Facebook pages.
About BEYOND
This year, BEYOND Expo 2022 will fully embrace the metaverse, push the boundaries of reality and virtuality, and provide an immersive and interactive experience for all guests. The week-long conference will focus on the three newly-launched sub-brands: BEYOND Healthcare, BEYOND Sustainability, and BEYOND ConsumerTech, attracting 20,000+ tech innovation enthusiasts and 500+ exhibitors from around the globe to the BEYOND Metaverse. Concurrently, BEYOND Expo 2022 will host five summits to discuss key topics around Healthcare, Sustainability, ConsumerTech, Investment, and Web3, inviting tech leaders and industry experts to discuss the future development and growing trends within each sector. Events like Startup Roadshows, Fund at First Pitch (VC meetups) and more than 150 networking events will also be organized in the metaverse to enhance interaction among the global ecosystem players, such as corporate leaders, entrepreneurs, investors, experts, and government representatives.
We look forward welcoming SenseTime to BEYOND Expo 2022 to promote sustainability through AI, showcase innovative ecosystems, and accelerate the growth of artificial intelligence across various industries. You also won't want to miss out on their key highlights in the metaverse!

For more inquiries, please contact:
Business Partnerships: [email protected]
Media Partnerships: [email protected]
Exhibitor Partnerships: [email protected]
Other Partnerships: [email protected]