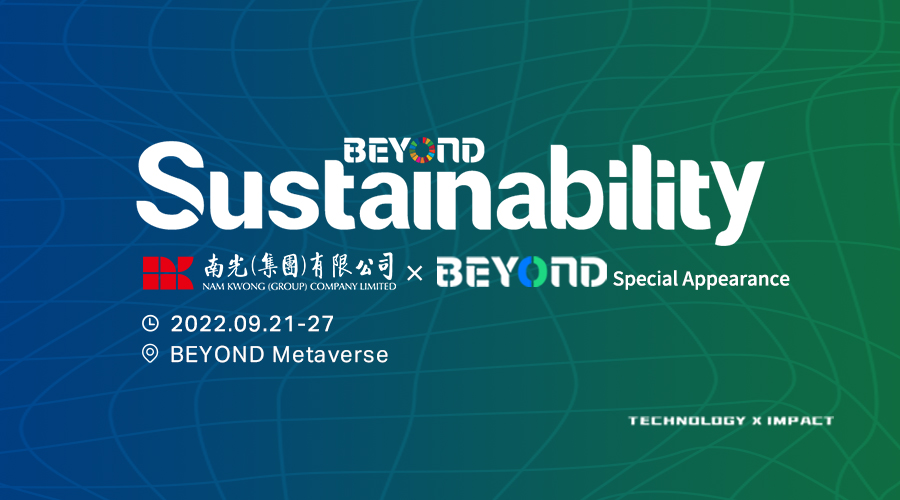 The 2nd BEYOND International Science and Technology Innovation Expo (BEYOND Expo 2022) will be held in the BEYOND Metaverse from September 21st to 27th, lasting for 7 days. Technological innovation and impact have always been a key focus of BEYOND Expo to bring together the global innovation ecosystem and promote cross-border cooperation across various industries.
Nam Kwong (Group) Limited has confirmed its participation in BEYOND Expo 2022 and will make an exciting appearance in the Sustainability exhibition area. Nam Kwong (Group) Limited is committed to developing the trade relationship between China Mainland and Macao and will build a leading international trade exchange platform.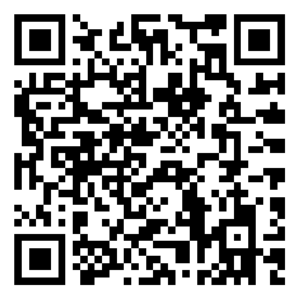 >>Scan the QR Code to attend BEYOND Expo 2022 and meet Nam Kwong (Group) in the metaverse<<
About Nam Kwong (Group)
Nam Kwong (Group) Company Limited is the only enterprise directly under the State-owned Assets Supervision and Administration Commission of the State Council (SASAC) based in Macao. Founded on August 28th, 1949 as Nam Kwong Trading Company, it is the first Chinese-funded institution in Macao. On September 1, 2017, China Nam Kwong (Group) Company Limited was incorporated in the Hengqin Free Trade Zone in Zhuhai.
Over its history of more than half a century, under the strong support of the Chinese government, generations of employees of Nam Kwong lived up to our expectations of us, remained true to our original aspiration, kept our mission firmly in mind, kept on working with great determination, and has gone through an extraordinary course of development through hard working and perseverance. We adhere to the purpose of "Given Back to the Society with the Best" perform the responsibilities that were bestowed on us by history, have accomplished all the missions in various historical periods, and have made contributions to the handover of Macao to China, to the development of the economic and trade relations between the Chinese mainland and Macao, to the promotion of China's trade and economic cooperation with other countries, to the unity of compatriots in Macao, to the promotion of Macao's economic prosperity and social stability, and the great practice of implementation of "One Country, Two Systems" in Macao. The Group has been highly recognized and praised by superior leaders, the government of Macao SAR and all walks of life. On December 7, 2015, the Group was awarded the Medal for Industrial & Commercial Merits by the Macao SAR.
By relying on its exceptional regional advantages, the Group grasps market opportunities, promotes reform and restructuring, keeps extending its industrial chain, focuses on its main business, and has formed the following core business categories, namely crude oil & product oil, consumer goods trade, hotels, tourism, real estate management and development, and integrated logistics services. It mainly operates in the Macao SAR, Hong Kong SAR, China Taiwan, Pearl River Delta, Yangtze River Delta, Beijing-Tianjin-Hebei and other economically active regions. The Group has a long-term cooperation relationship with Southeast Asian countries, Portuguese-speaking countries, as well as countries in the Middle East, the EU, North America and South America, and has established a platform for long-term trade contacts with such countries.
The Group continues vigorously to promote the construction of "Digital Enterprise, Smart Nam Kwong", actively explores digital transformation, creates a good environment for digital innovation and development in Macao, and contributes to the construction of Macao's smart city. Actively playing the role of platforms and bridges for Chinese enterprises, inject important impetus into long-term development in Macao, promoting long-term prosperity and stability. Besides, integrating into the overall development of the country, and enriching the practice of "One Country, Two Systems". It will continue to create a smart and technological life in Macao, leverage the agglomeration advantages in finance technology and innovation, support the moderately diversified development in society and economy, and promote the realization of high-quality development in Macao.
About BEYOND
This year, BEYOND Expo 2022 will fully embrace the metaverse, push the boundaries of reality and virtuality, and provide an immersive and interactive experience for all guests. The week-long conference will focus on the three newly-launched sub-brands: BEYOND Healthcare, BEYOND Sustainability, and BEYOND ConsumerTech, attracting 20,000+ tech innovation enthusiasts and 500+ exhibitors from around the globe to the BEYOND Metaverse. Concurrently, BEYOND Expo 2022 will host five summits to discuss key topics around Healthcare, Sustainability, ConsumerTech, Investment, and Web3, inviting tech leaders and industry experts to discuss the future development and growing trends within each sector. Events like Startup Roadshows, Fund at First Pitch (VC meetups) and more than 120 networking events will also be organized in the metaverse to enhance interaction among the global ecosystem players, such as corporate leaders, entrepreneurs, investors, experts, and government representatives.
We hope you look forward to interacting with Nam Kwong (Group) Limited at BEYOND Expo 2022 to learn about their plan for starting a new chapter of Macao's digital economy!

For more inquiries, please contact:
Business Partnerships:[email protected]
Media Partnerships:[email protected]
Exhibitor Partnerships:[email protected]
Other Partnerships:[email protected]