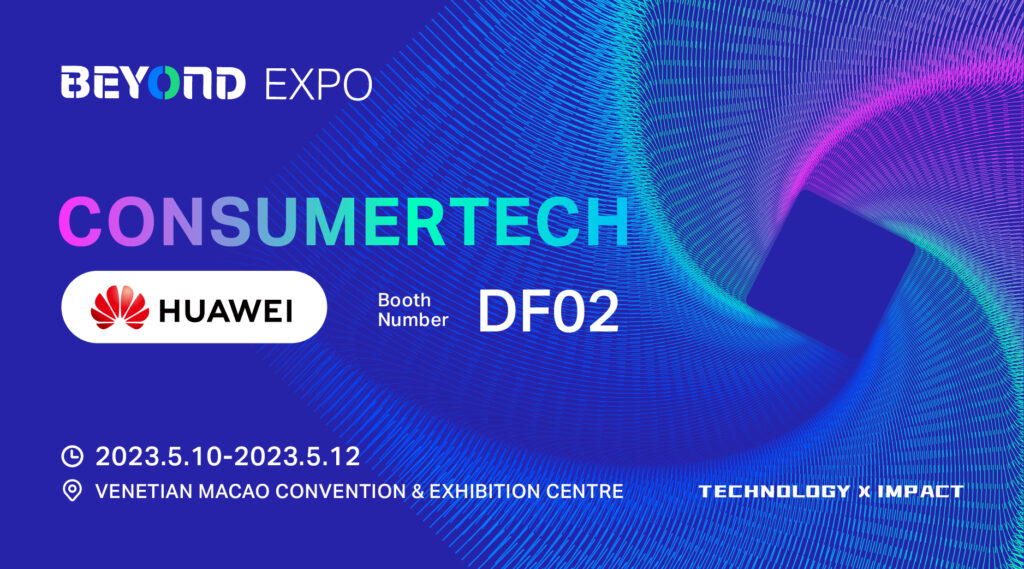 BEYOND Expo 2023 will be hosted in Macao from May 10 to 12 at the Venetian Macao Convention and Exhibition Center spread across 100,000 square meters. BEYOND Expo 2023 is set to reach new heights in terms of scale, attendee influence, diversity of industries and enterprises, number of exhibitors, and overseas visitors. Focusing on the three sub-brands of BEYOND, ranging from independent exhibition areas to industry summits, we will promote exchanges in various segments, push the comprehensive upgrades and transformation of the industry, and help create an international technology exchange event.
Huawei has confirmed its participation in BEYOND Expo 2023 and will showcase its technological achievements in the ConsumerTech exhibition area. Huawei will present how to combine digital infrastructure with business scenarios to build a new type of smart city under the theme of "Building a Digital Smart Macao." The exhibition will also bring innovative solutions such as smart healthcare, smart education, smart parks, and smart data storage and computing, emphasizing on enhancing business through information and communications (ICT) technology and accelerating digital transformation. The company aims to help Macao build an eco-friendly smart city through XtoB industry digital solutions, 5G indoor digitalization, FTTR commercial broad all-optical gigabit experience and cloud network express. Huawei will showcase its latest next-generation low-carbon intelligent data center solutions, intelligent power modules and many other star products related to digital energy to promote green and sustainable development.
During the expo, Huawei executives will attend two forums. Mr. Zhang Xiaojun, Chief Strategy Officer of Huawei Blockchain, will share insights into the development and future outlook of Web3 at the ConsumerTech stage. At the Sustainability stage, Mr. Yiwen Liang, CTO of Huawei's Digital Energy Business Unit in Hong Kong, will speak on emerging topics such as new energy technologies and a sustainable future. Huawei will also invite the Macao Special Administrative Region government, universities and other organizations to conduct a series of special events. The "HUAWEI ICT FUN+" technology lecture series will organize tours for Macao's primary and secondary school students and teachers to visit Huawei's exhibition area. The company will share its cutting-edge ICT innovation practices and knowledge with young visitors, aiming to spark their interest in technology and bring ICT technology to schools.
About Huawei
Founded in 1987, Huawei is a leading global provider of information and communications technology (ICT) infrastructure and smart devices. Huawei has 207,000 employees and operates in over 170 countries and regions, serving more than 3 billion people worldwide. It is committed to bringing digital innovations to every person, home and organization for a fully connected, smart world. Huawei insists on continuous innovation based on customer needs, increases investment in basic research and builds on its strengths to drive the world forward.
About BEYOND
Since 2020, BEYOND Expo has been held twice with great success. It has become one of the largest and most influential international technology expositions in Asia, attracting 800+ exhibitors and 55,000+ attendees worldwide. This year, more than 150 industry forums featuring 500+ innovative business leaders as speakers will provide a global platform for insightful technology exchange.
BEYOND has officially announced that "Technology Redefined" is the theme for BEYOND Expo 2023, which will be hosted in Macao from May 10 to 12. BEYOND Expo 2023 is set to reach a new high in terms of scale, attendee influence, diversity of industries, companies, number of exhibitors, and overseas visitors. There will be more than 100 events and networking sessions. We look forward to connecting with global tech innovation enthusiasts and facilitating in-depth interaction in all fields, including enterprise, product, capital, and industry to promote the global tech scene in the Asia-Pacific region and the world.
Please look forward to highlights from Huawei at the BEYOND Expo 2023, as we explore cutting-edge consumer technology and fully embrace a new era of intelligent living!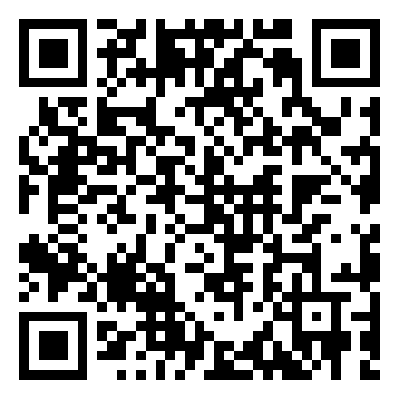 scan the QR code to Register
For more cooperation, please contact us at:
Business Partnerships: [email protected]
Media Partnerships: [email protected]
Other Inquiries: [email protected]