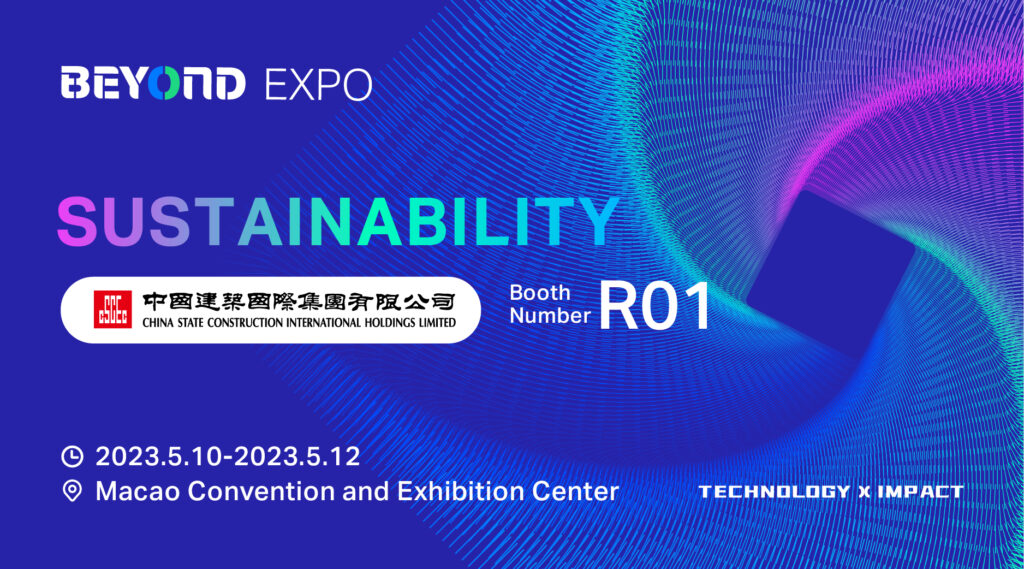 BEYOND Expo 2023 will be hosted in Macao from May 10 to 12 at the Venetian Macao Convention and Exhibition Center spread across 100,000 square meters. BEYOND Expo 2023 is set to reach new heights in terms of scale, attendee influence, diversity of industries and enterprises, number of exhibitors, and overseas visitors. Focusing on the three sub-brands of BEYOND, ranging from independent exhibition areas to industry summits, we will promote exchanges in various segments, push the comprehensive upgrades and transformation of the industry, and help create an international technology exchange event.
As the first offline expo since the end of the pandemic, companies have shown great enthusiasm to participate in the expo. China State Construction International Holdings Limited (CSCI) has confirmed its participation in BEYOND Expo 2023 and will make a spectacular appearance in the Sustainability exhibition area. The exhibition will showcase the company's technological solutions in green building innovation, which focus on sustainable development, lead all parties in the construction industry's value chain, and help promote the high-quality development of the green building industry.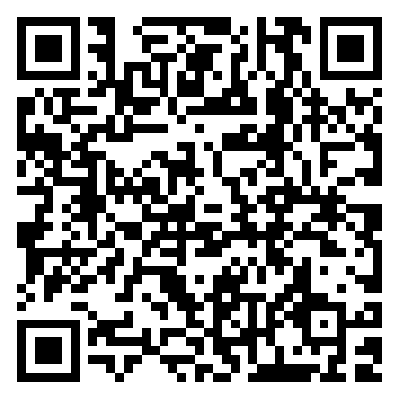 Scan the QR code to exhibit with CSCI
About CSCI
Establishing its presence in Hong Kong in 1979, China State Construction International Holdings Limited ("CSCI" or the "Group") is a vertically integrated construction and investment conglomerate primarily engaged in infrastructure investment and construction projects. CSCI has now become an international construction and infrastructure investment conglomerate, one of the largest general contractors in Hong Kong and Macau, and a leading integrated urban investment operator in Mainland China. In July 2005, the Group was listed on the Main Board of The Stock Exchange of Hong Kong Limited (stock code: 3311.HK). Over a decade, the Group's revenue grew from HK$6.86 billion in 2005 to HK$77.31 billion in 2021, with a compound annual growth rate of 16%; net assets jumped from HK$837 million in 2005 to HK$66.2 billion in 2021; net profit increased from HK$130 million in 2005 to HK$6.8 billion in 2021, with a compound annual growth rate of 28%; and backlog surged from HK$5.96 billion in 2005 to HK$476.66 billion in 2021, achieving a wide range of remarkable accomplishments.
Upholding the entrepreneurial spirit of "Integrity, Innovation, Surpassing, and Win-win situation" through almost 40 years, CSCI has established four segments in "Mainland China, Hong Kong, Macau and overseas" supported by the twin drivers of "infrastructure investment and construction contracting." By the end of 2021, the Group had established a nationwide presence covering more than 70 cities in 23 provinces across China, having undertaken over 1,000 contracted projects in Hong Kong, Macau, Mainland China, and overseas.
In Hong Kong and Macau, CSCI leverages its outstanding construction and management expertise to undertake construction works, which mainly include housing projects such as public and private residences, commercial and industrial buildings, medical institutions, educational and cultural facilities, hotels, and public constructions; civil engineering projects such as site formation, roads, bridges, reclamation and tunnels; and piling, mechanical, and electrical engineering works. As a flagship of the infrastructure investment business under the China State Construction Engineering Corporation, the Group has been venturing into the infrastructure investment business in Mainland China since 2007, with total investments amounting to over HK$420 billion as of the end of 2021. In March 2012, the Group acquired China State Construction Development Holdings Limited (stock code: 830.HK) as a turnover and profit contributor, and flagship for international expansion.
In retrospect, CSCI gained recognition in major construction markets by establishing itself in Hong Kong and Macau, enhancing construction workflow and improving cost efficiency using a central procurement and distribution system, reputable in major markets of the construction industry. Looking ahead, CSCI plans to leverage its extensive management expertise and proven capital operation capacity to continue leveraging its strengths in high-quality, technology-intensive projects and grow into a world-class construction investment conglomerate.
About BEYOND
Since 2020, BEYOND Expo has been held twice with great success. It has become one of the largest and most influential international technology expositions in Asia, attracting 800+ exhibitors and 55,000+ attendees worldwide. This year, more than 150 industry forums featuring 500+ innovative business leaders as speakers will provide a global platform for insightful technology exchange.
BEYOND has officially announced that "Technology Redefined" is the theme for BEYOND Expo 2023, which will be hosted in Macao from May 10 to 12. BEYOND Expo 2023 is set to reach a new high in terms of scale, attendee influence, diversity of industries, companies, number of exhibitors, and overseas visitors. There will be more than 100 events and networking sessions. We look forward to connecting with global tech innovation enthusiasts and facilitating in-depth interaction in all fields, including enterprise, product, capital, and industry to promote the global tech scene in the Asia-Pacific region and the world.
We invite you to look forward to the exciting showcase of CSCI at BEYOND Expo 2023, as we strive towards shared urban dreams and appreciate the charm of architecture together!
For inquiries regarding cooperation, please contact us at:
Business Partnerships: [email protected]
Media Partnerships: [email protected]
Other Inquiries: [email protected]