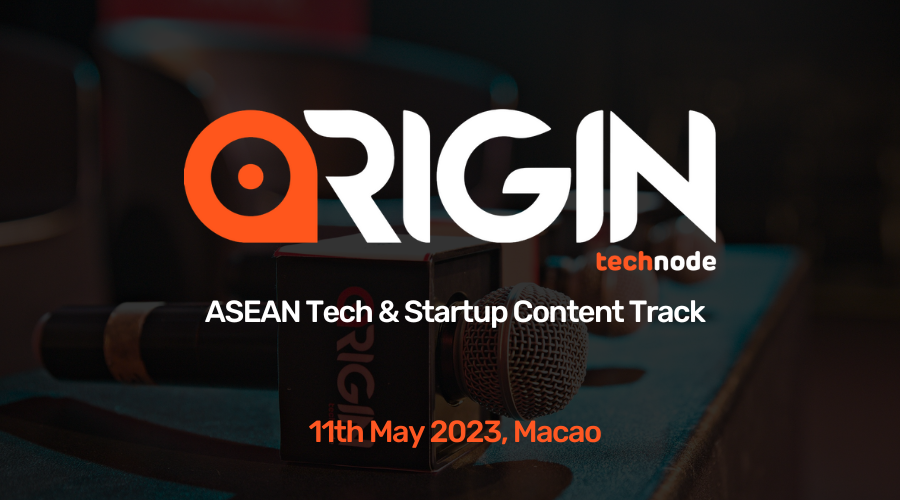 Macao, 6 April 2023 – TechNode Global is excited to announce that our signature Southeast Asia-focused tech event, ORIGIN Conference, will be back offline, to be held on 11 May 2023, as one of the BEYOND Week events.
ORIGIN Conference is a Southeast Asia-focused exclusive event at BEYOND Week that brings together industry leaders, investors, and innovators to discuss the rapidly evolving landscape of Southeast Asia's technology ecosystem. ORIGIN will feature an exciting lineup of keynote speeches, panel discussions, and showcases, providing valuable insights into the region's most promising industries and emerging opportunities.
Dr. GANG Lu, Co-Founder of BEYOND and Chief Executive Officer of TechNode Group, will kick off ORIGIN Conference with a keynote about unlocking the potential of Southeast Asia as a  rapidly evolving region. The panel discussions will provide an overview of the market and delve into the reasons behind the region's increasing global significance.
"Southeast Asia has become an increasingly important player in the global technology landscape, with the region experiencing rapid growth and innovation in recent years. According to a report by Google, Temasek, and Bain & Company, Southeast Asia's internet economy is expected to reach USD 360 billion by 2025, with technology startups playing a significant role in driving this growth. At BEYOND Expo, we believe it is crucial to showcase the advancements made by Southeast Asian companies and provide a platform for them to connect with international partners and investors," says Dr. GANG Lu.
Participants can look forward to engaging panel discussions on a wide range of topics, including discussions about digital transformation, the next generation of unicorns, artificial intelligence, electric vehicles and mobility, healthcare, sustainability, market opportunities, and the investment landscape in the Southeast Asia region. Some of the exemplary companies that will be present include Gobi Partners, Kairous Capital, Carsome, Aerodyne, Pluang, FastCo, Enlitho, and Wellous.
"Through ORIGIN Conference, TechNode Global hopes to help position the region as a key player in the global technology landscape by highlighting the innovative work being done by Southeast Asian companies and providing a platform for them to connect with international investors, entrepreneurs, and other stakeholders," says Stanley Chong, Director at TechNode Global.
"We believe that BEYOND Expo represents an unparalleled opportunity for Southeast Asian companies to showcase their innovations, build meaningful connections, and grow their businesses on a global scale," he adds.
ORIGIN Conference, a Southeast Asia-focused content track at BEYOND 2023, offers a unique opportunity for attendees to connect with industry leaders and gain insights into the future of Southeast Asia's technology landscape. Don't miss this chance to be part of the conversation shaping the region's tech future.
For more information and to register for BEYOND Expo and ORIGIN Conference, please visit https://2023.beyondexpo.com/.
About BEYOND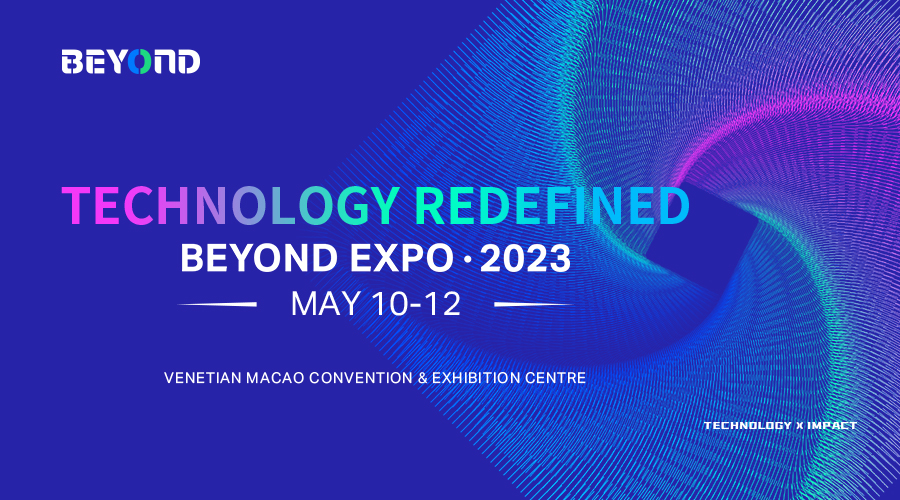 Since 2020, BEYOND Expo has held two successful events, growing to be one of the largest and most influential technology expositions in Asia, attracting 800+ exhibitors and 55,000+ attendees worldwide. Running more than 150 industry forums with 500+ business leaders as speakers, BEYOND Expo provides a global platform for insightful technology exchange.
BEYOND Expo will be held at the Venetian Macao Convention and Exhibition Center, which is spread across approximately 100,000 sqm and can accommodate more than 1,000 exhibitors. We expect Fortune 500 corporates, large multinational enterprises, tech unicorns, and startups to participate in this year's event. There will be more than 100 events and networking sessions at BEYOND Expo.
We look forward to connecting with global tech innovation enthusiasts and facilitating in-depth interaction across all fields, including enterprise, product, capital, and industries, to promote the global tech scene in the Asia-Pacific region and across the world.
Official website: https://beyondexpo.com
About TechNode Global
TechNode Global is a Pan-Asia tech platform offering premium tech news, industry insights, events, and tailor-made marketing solutions for startups, VCs, corporates, and other industry pioneers. With a vast network of partners in global innovation and entrepreneurship, TechNode Global facilitates cross-border partnerships and businesses. TechNode Global is a spin-off of TechNode, China's leading innovation and entrepreneurship platform.
Official website: https://technode.global
For media inquiries, please contact: J. Angelo Racoma at [email protected].