Financial capital is an important driver of technological innovation and an integral part of the innovation ecosystem, industry experts said at the BEYOND Expo 2023 Global Investment Summit in Macao. Haidan Li, senior editor at Tencent News, spoke with Eugene Huang, managing director of Temasek China, and China Growth Capital partner, Wayne Shiong, to discuss investment opportunities beyond AI.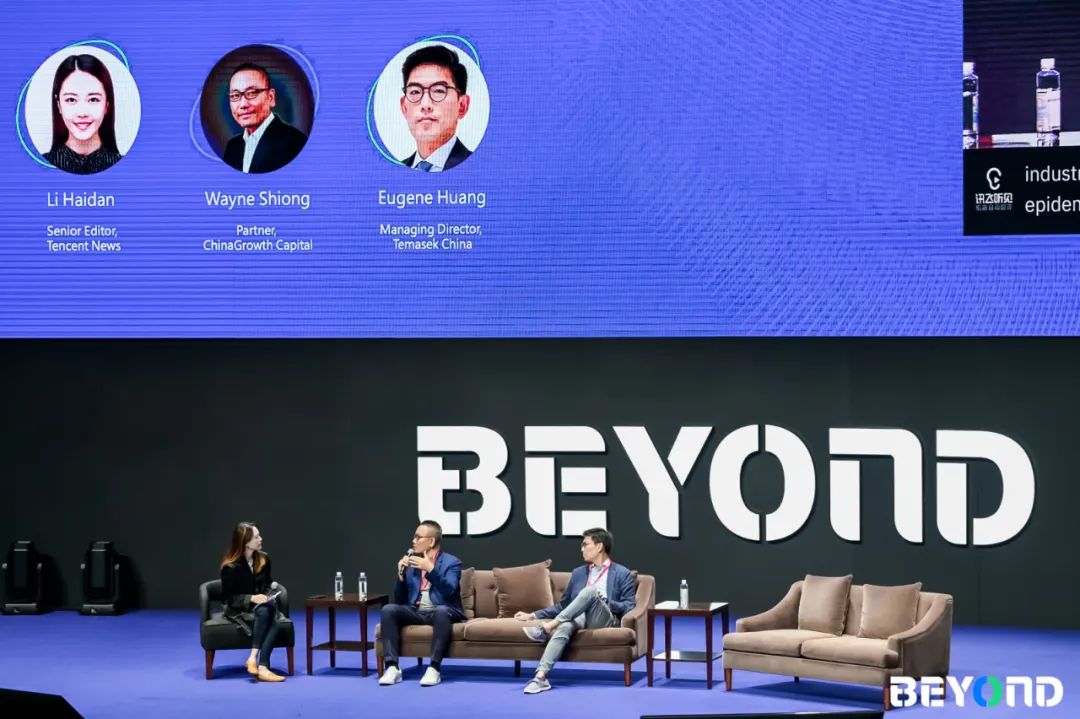 In recent years, artificial intelligence has become a buzzword in the business world. It refers to the simulation of human intelligence in machines that are programmed to think and act like humans. Artificial intelligence is rapidly revolutionizing businesses and changing the way companies operate. But panelists at the BEYOND summit said there were other areas worth investing in beyond AI.
Eugene Huang, managing director of Temasek China, introduced four trends in the company's investment portfolio — digitalization, consumer upgrade, sustainability and long-cycle. On one hand, he believes China's route to domestic substitution lies in policy trends, and on the other hand he said it will be closer to domestic users' demand for software and hardware products.
China Growth's team focuses on four sectors: software, hardware, medical and consumer products. Shiong Wayne, a partner in the company, believes the trend of "consumerization of healthcare" has significant opportunities in the post-epidemic era. He said the integration of policies, products and technologies has accelerated the development of vaccines and other innovative drug development. New technologies such as molecular diagnostics have also accelerated their popularity through the pandemic, providing more opportunities for the early-stage market.
While artificial intelligence is an emerging technology, some industries are not in sync with it, or has the capability to use AI to improve efficiency. For example, in medicine, there are already surgical robots, and in recent years, AI has been used to analyze and predict the structure of proteins, which has driven many new advances in biomedicine.
However, Shiong said that the integration of AI and vertical industries is still emerging, and it is prudent to wait for results. As AI evolves, it may accelerate the efficiency and quality of diagnosis in the global healthcare industry.
"If many industries can be fruitfully combined and transformed, it will benefit the productivity of society as a whole, rather than trapping an increasingly valuable workforce in repetitive mechanical tasks," Shiong said.
Shiong also noted that investors need to consider the impact of regulatory environment and ethical issues while working on new technologies.
"So the combination of AI and healthcare still needs to be physician-based, with AI focused on a tool perspective as a way to greatly speed up the number of physicians available for duty," he said.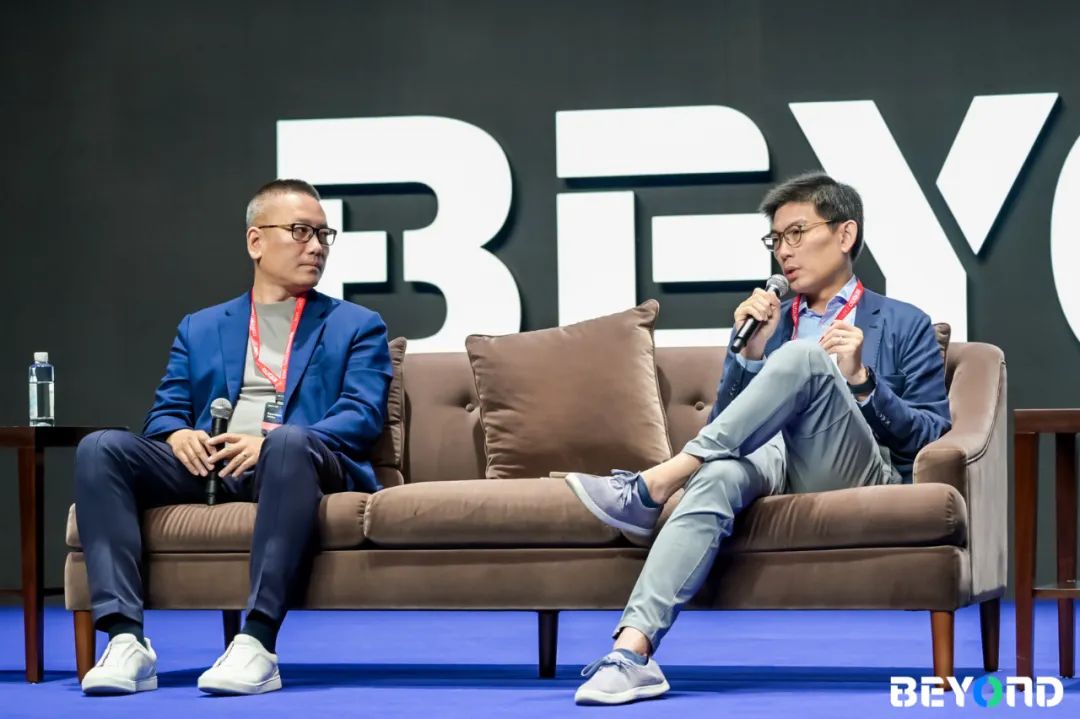 Meanwhile, Huang said he believes that AI will become the underlying tool, and the key to its significance lies in how well the technology serves every industry.
"Whether it's a big generic model or a big model in a certain field, it has to enter the application layer, or the intermediate device layer, before some value creation will emerge. From an investor's point of view, we will pay more attention to these areas," Huang said.
In the post-pandemic era, the majority of investment institutions and investors have focused on innovation in biopharmaceuticals. Shiong expressed his optimism on the development prospects of domestic biotechnology.
"I think innovative drugs are also the epitome of 'trade, industry and technology,' and at this stage we are now slowly entering the technology stage, where we have to turn from trade to OEM, and then transition from the passer of technology to the first echelon," Shiong said. "Even though we are just starting out, the whole biotech environment today, the global encouragement of innovation in this field, coupled with China's regulatory support, are all great boosts. China will absolutely prosper in this field in the future."
Talking about commercial spaceflight, which has attracted massive attention in recent years, Shiong said that China is not lagging in this field.
"Of course, there are still some specific products to be developed in certain specific technical directions, such as recoverable liquid rockets and other technologies," he said. "But in terms of the whole space field, China's commercial spaceflight is developing very fast, including companies like Blue Arrow Space, which China Growth has invested in, and is already at the forefront."
But Shiong also admitted that the industry, like innovative drugs, has a long investment cycle, and when its market appears to expand, there will be more room for imagination — just like the surge in demand for express delivery after the emergence of e-commerce. He said once the supply capacity is opened, the demand for innovation will naturally grow, so this is also a market opportunity that can attract more investors' attention.
Meanwhile, Huang said the development of the aerospace industry takes time and requires digitalization as well as hardware enhancement.
"I think it's similar to many other industries," Huang said. "From a manufacturing perspective, you can combine the whole industry chain and apply some of the collaboration to the actual business."
Shiong also introduced his firm's investment strategy, which aims to focus more on China's business and regulatory environments, as well as talent and technology reserves, to tap opportunities in emerging industries. He said the new generation of entrepreneurs still need to take globalization seriously and explore. He said that new opportunities are emerging and people need a forward-looking vision to achieve value creation by crossing the cycle.
About BEYOND
Since 2020, BEYOND Expo has been held twice with great success. It has become one of the largest and most influential international technology expositions in Asia, attracting 800+ exhibitors and 55,000+ attendees worldwide. More than 150 industry forums featuring 500+ innovative business leaders as speakers will provide a global platform for insightful technology exchange.
BEYOND has officially announced that "Technology Redefined" is the theme for BEYOND Expo 2023, which was hosted in Macao from May 10 to 12. BEYOND Expo 2023 reached a new high in terms of scale, attendee influence, diversity of industries, companies, number of exhibitors, and overseas visitors. There were more than 100 events and networking sessions. We have connected with global tech innovation enthusiasts and facilitating in-depth interaction in all fields, including enterprise, product, capital, and industry to promote the global tech scene in the Asia-Pacific region and the world.
For more cooperation, please contact us at:
Business Partnerships: [email protected]
Media Partnerships: [email protected]
Other Inquiries: [email protected]