Executives from China's leading pharmaceutical companies on Wednesday shared their perspectives on globalization strategies, the need for diversified industrial groups, and biotech innovations during the Healthcare Summit partnered exclusively with China Taiping at the BEYOND Expo 2023 in Macao.
Li Haifeng, executive vice president of Fosun International and Zhang Wenze, CFO of Livzon, attended the session on "International Market Opportunities for Chinese Healthcare Companies" during the first day of the three-day expo that started on May 10. The discussion was moderated by Liu Chang, CEO and founder of ASK Health Asia.
Li Haifeng, executive vice president, Fosun International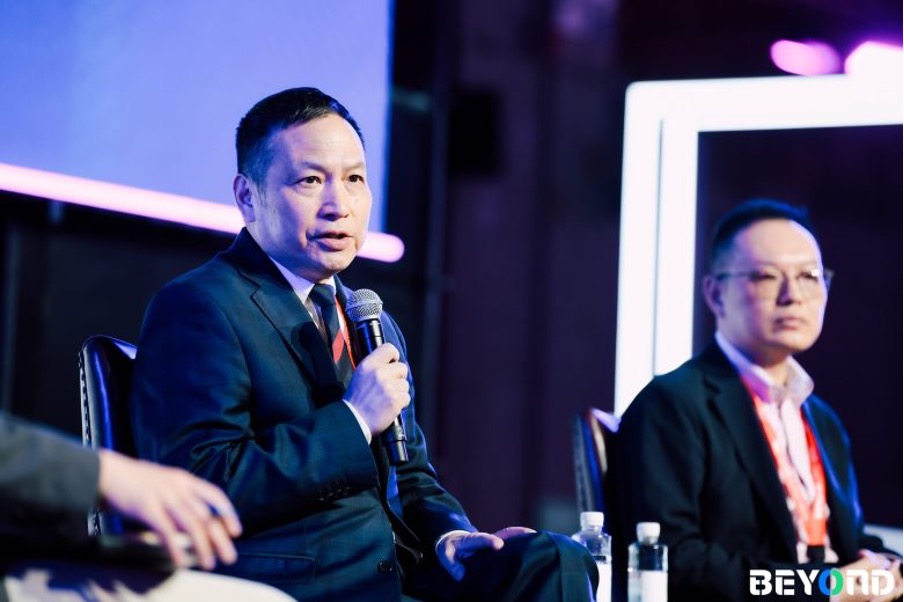 Li Haifeng, executive vice president, Fosun International Credit: BEYOND Expo
Li Haifeng presented Fosun Pharma's four flagship products during the summit: Artesun, a malaria drug discovered by Nobel Prize-winner Tu Youyou; the Comirnaty mRNA vaccine, produced in partnership with German company BioNTech, for COVID-19; Axicabtagene Ciloleucel Injection, the CAR-T cell therapy product developed by Fosun Kite for the treatment of late-stage lymphoma; and Azvudine, an antiviral drug used to treat COVID.
China, as the world's second-largest economy with 1.4 billion people, offers a huge market for the pharmaceutical industry. Furthermore, the country's central and local governments have continuously emphasized on improving the livelihood and life expectancy of the Chinese people, Li said. Chinese companies are likely to get a larger market if they adopt a global approach by infusing the world's top technology with Chinese work ethics, as well as research and development, he added, arguing that this will allow companies to explore greater market growth and also expand market opportunities.
Zhang Wenze, CFO, Livzon
Zhang Wenze, CFO, Livzon Credit: BEYOND Expo
Livzon focuses on two main areas: the exploration of mature and new targets in tumor immunology; and new technology in immune cell therapy.
According to Zhang, Livzon is set to advance at least two products into key clinical trials or new drug registration stages this year. One of the products is a dual-target antibody drug for interleukin-17 A+F, which showed promising efficacy in early clinical trials and is expected to move into a crucial clinical stage this year. In the field of cancer immunotherapy, Livzon's PD-1 therapy is targeting thymic carcinoma, a rare cancer that has shown poor response to immunotherapy in the past. In exploratory phase II clinical trials, the therapy achieved an objective response rate (ORR) of 20%. The company plans to submit a breakthrough therapy designation application for market approval later this year.
Over the last decade, Zhang has been working with the pharmaceutical capital market and gained a deep understanding of the overall market changes.
"More than 20 years ago, we thought that industries such as manufacturing, food and agriculture were all cyclical, yet the pharmaceutical industry can transcend market cycles," he said. "However, during the three-year pandemic, we have observed some new changes. The law of biopharmaceuticals transcending market cycles seems to have failed, and biopharmaceuticals have entered a strange cycle: clearly, it takes a very long time and a lot of capital investment to commercialize new technologies, such as small molecule drugs, cell therapy and immunotherapy.
"Today, the capital market is focusing more on niche tracks, and trends change every year: from devices to mRNA to AI manufacturing, and each tends to attract a wave of funding."
This has led to the emergence of several projects just catering to VC and PE investors in the market today, though many of them are unable to explain their basic business models and rely solely on the concept to secure financing, according to Zhang. There is a trend of impatience in the medical field, with both entrepreneurs and investors demanding returns that exceed the industry's natural development trajectory, resulting in a phenomenon of trying to get quick results and stunting long-term growth.
Although domestic biopharmaceutical financing has been getting traction this year, Zhang said he felt it was all bark and no bite. Industry summits are packed with attendees discussing the sector, but there are not many medical projects that have successfully landed their products, while both investment institutions and CVCs are cutting investment budgets, he stated.
Zhang also pointed out that AI is likely to become a significant force in disrupting the healthcare system and will be a heavyweight influencing factor in the development of biopharmaceuticals over the next 10 years. Many technologies are still in a stage where they have yet to be verified or falsified, so investors and industry players need to be vigilant and focus on technologies that can truly be implemented and help patients solve immediate problems, rather than just promising gimmicks, he argued.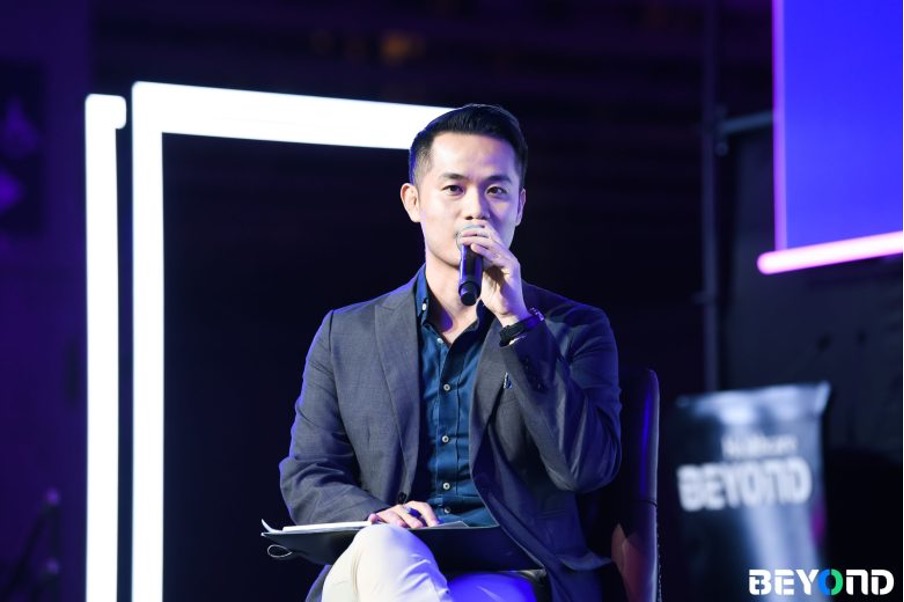 Liu Chang, CEO and founder of ASK Health Asia Credit: BEYOND Expo
Liu Chang, CEO and the Founder of ASK Health Asia and the moderator of the forum, also said that he believed that capital and resources from pharmaceutical innovation companies should be invested less in storytelling and more in creating long-term value. Only by continuously funneling resources toward projects that are truly feasible can the industry create more opportunities for success, he argued.