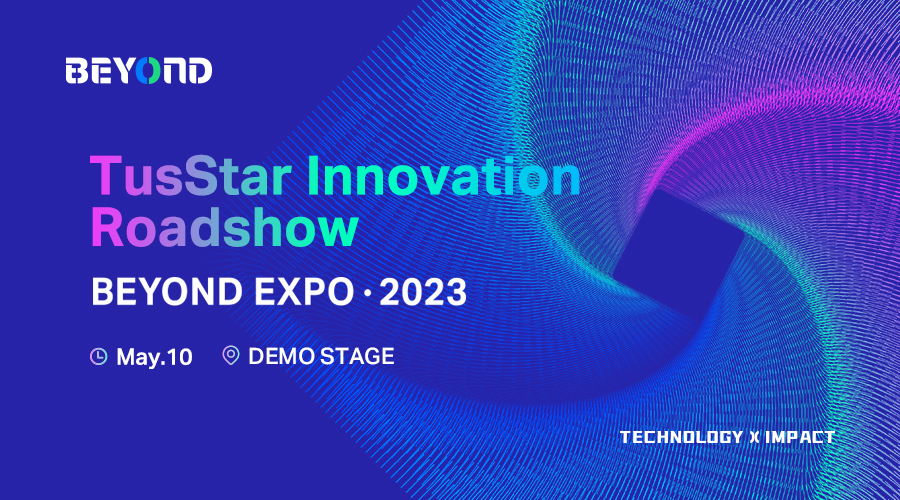 BEYOND Expo's global partner TusStar recommends 13 prominent enterprises that will be showcasing their cutting-edge scientific and technological achievements at the DEMO DAY event on May 10 from 15: 00 to 17: 00. The exhibition aims to focus on capital trends and promote scientific and technological innovation, serving as an international exchange platform for professionals.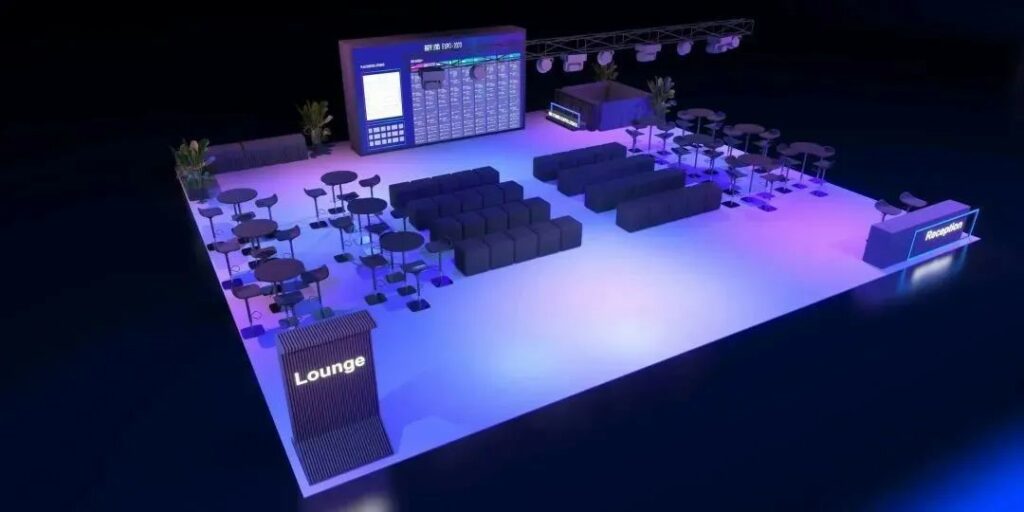 ▲ Roadshow venue renderings
Investor guest list: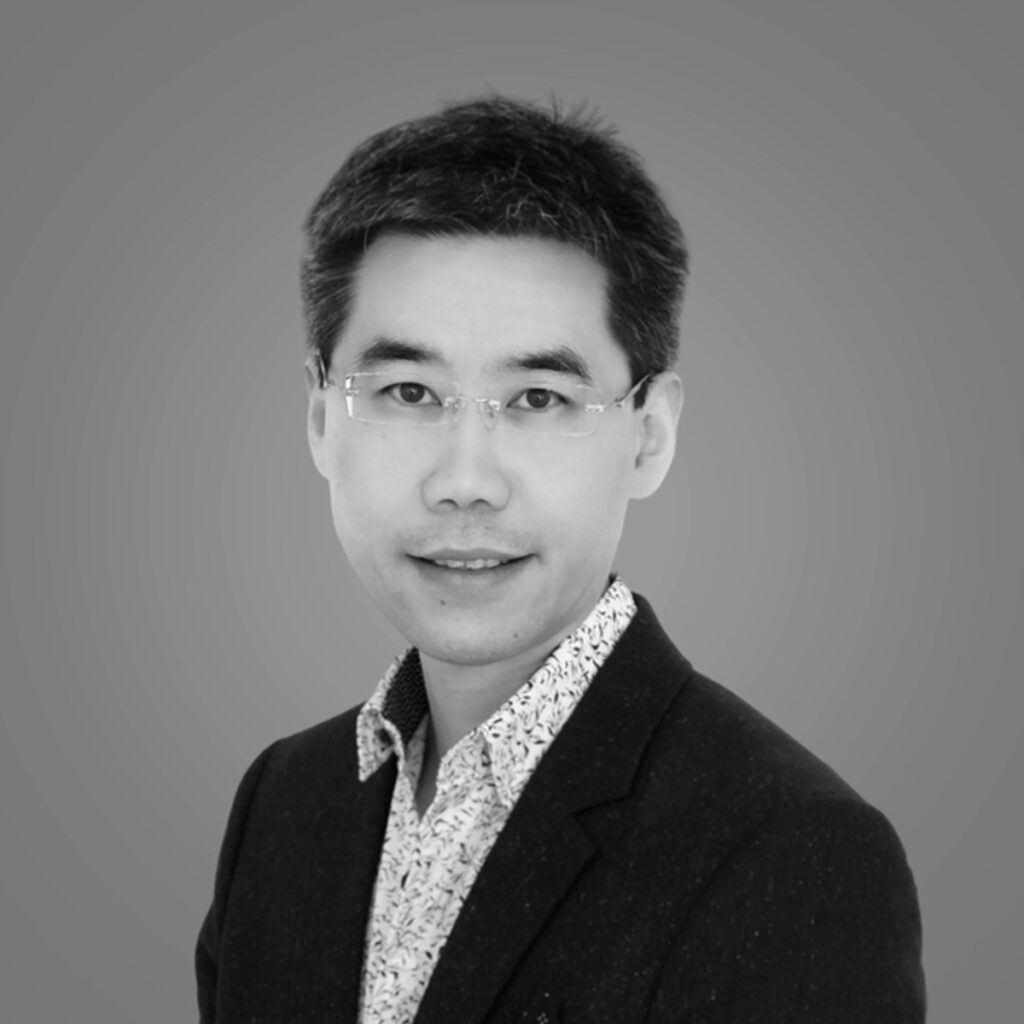 Dr. Jerry Wu, Head of Investment , TusHoldings UK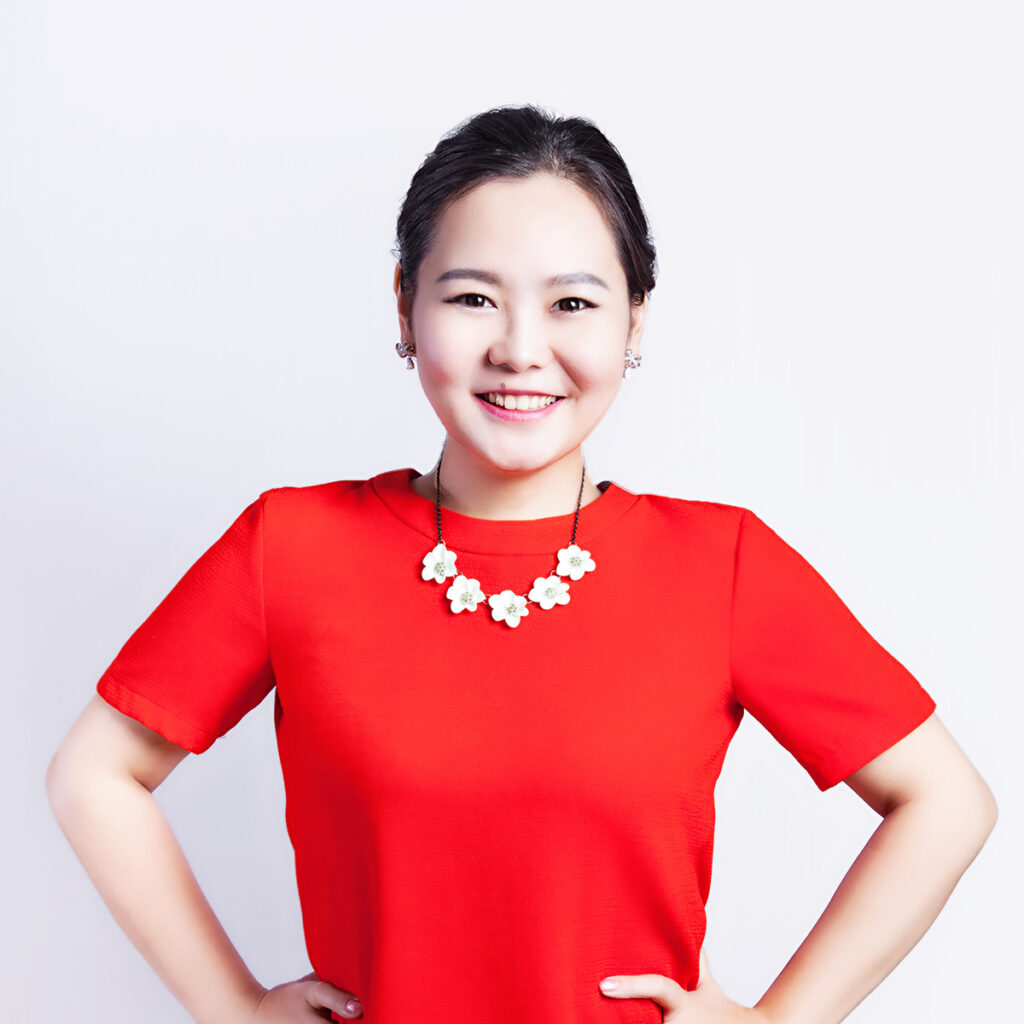 Liu Bo, General Manager and Managing Partner, TusStar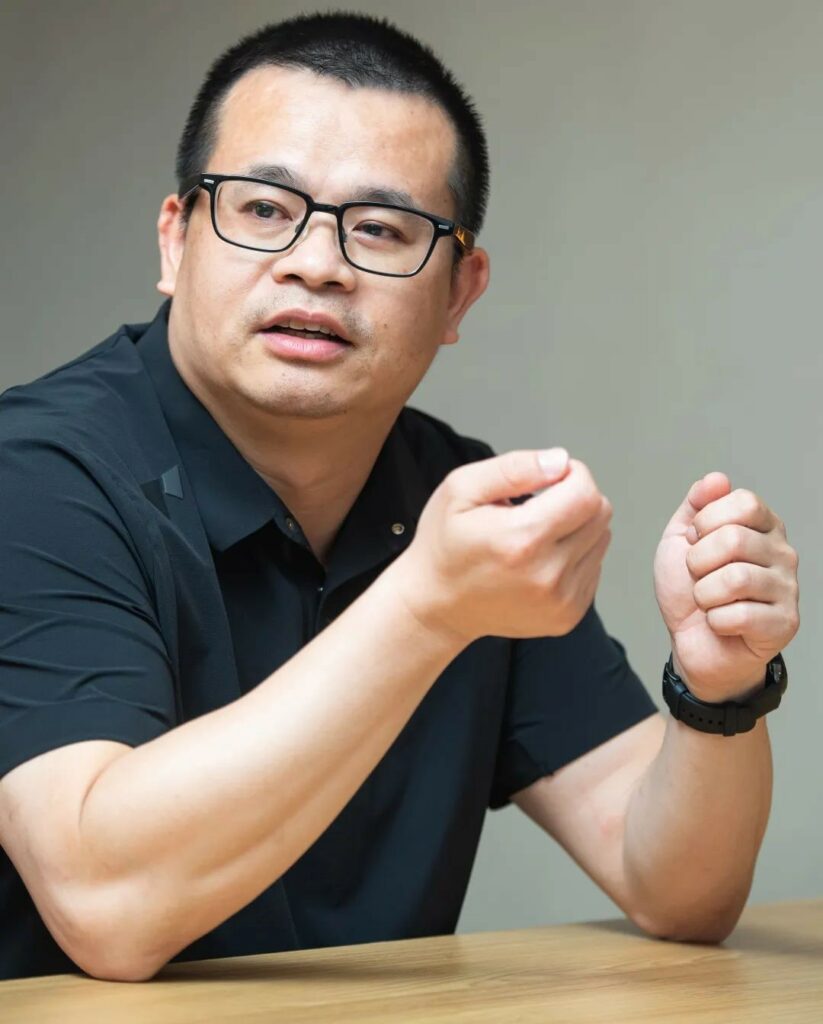 Yao Jincheng, Chairman, AoChuang Times, and Partner at Innoangel Fund
Company profiles:
Urethane Tinglan
Urethane Tinglan (Nantong) Agricultural Technology Co. Ltd. is a business enterprise focusing on modern agriculture. It was initiated and established by the entrepreneurial team of Tsinghua University. Using self-developed efficient soilless planting substrate and light facility structure, the company advocates modern agriculture techniques based on patented new material technology called Vertical. It's a large-scale and industrialized solution to realize low-cost, small-area and high-yield modern vegetable and garden plant production.
Beijing Play Art Science and Technology Development
Beijing Play Art Science and Technology Development Co. Ltd. was established in 2013, aiming to develop game-based products and supporting China's quality-oriented education model. As an original game-based education brand, the company puts Chinese culture at its core to create immersive scenarios to help children learn and apply various skills through games.
Bianbo Chemical
Founded in 2017, Bianbo Chemical Research Co. Ltd. focuses on biomedicine. The company is committed to the research, development and application of phospholipid compounds, aiming to provide products with high-activity and high-added value. The company's research and development team has rich synthetic organic and pharmaceutical chemistry experience. Bianbo Chemical has participated in several research projects with pharmaceutical and academic partners.
WAT Medical
WAT Medical Technology Inc. was established in 2014, focusing on innovative medical equipment manufacturing for personal use. The company's core team is composed of several overseas experts. The international innovative and entrepreneurial team was formed under Ningbo's "3315" recruitment initiative and has over 12 years of experience in the development of targeted neuromodulation. The company takes innovation as the core concept, providing innovative consumer goods and medical supplies.
Shaanxi Orca Electronic Intelligent Technology Corporation Co. Ltd.
Founded in 2017, Shaanxi Orca Electronic Intelligent Technology Corporation Co. Ltd. is a high-tech Sino-foreign joint venture composed of PhD graduates from prestigious academic institutions, including Tsinghua University and Northwestern Polytechnical University. It focuses on unmanned driving technology on the water and is the only commercial autonomous cleaning ship company in the world. The company has accumulated the world's highest unsupervised sailing mileage, the largest water unmanned driving data set and decision-making algorithms derived from abundant data. Shaanxi Orca Electronic Intelligent Technology Corporation Co. Ltd. is the first Chinese company to win the Dyson Award and was shortlisted for Young Champions of the Earth award in 2020.
Micro View
Micro View Technology (Jiangmen) Co. Ltd. operates under the original "global brick and mortar store + video metaverse" model, focusing on video and live broadcasts in global offline commerce, tourism and merchandise sectors, among others. The company has a unique "Instant AI voice interpretation" function and "metaverse + video" shots of business districts and factories in various countries. The features help visualizing and addressing language barrier while communicating.
Mailisoft
Mailisoft Co. Ltd. was established in November 2017 and headquartered in Changsha. The company was set up by Changsha University of Science and Technology's innovative research and development team, along with the school's doctoral students, with the help of the university's dual-creation incubation resources. Mailisoft's Mroad is China's first durable asphalt pavement emulation design software — it helps solve technical problems that have long plagued road engineering sidewalk design, such as inaccurate parameter calculation, non-uniqueness and low-response accuracy. The company also provides the most professional CAE product service for transportation infrastructure.
Zhifu (Zhejiang) Technology Co. Ltd.
Zhifu (Zhejiang) Technology Co. Ltd. focuses on noninvasive skin health technology worldwide. The company has several leading independent core technologies in detecting and analyzing skin conditions using artificial intelligent algorithm and anti-aging care application. It also has the world's largest dynamic skin database. The open API of the self-developed artificial intelligence skin analysis system has provided quality services to hundreds of companies and individual developers in the industry.
Kelidian
Kelidian (Beijing) Technology Co. Ltd. is a technology company that uses artificial intelligence algorithms to create a one-stop service robot automation solutions by combining composite robots and software systems. The hardware is based on hybrid mobile sites, service robots, mechanical arms, customized hardware equipment and multi-component collaboration to meet individual needs. The algorithm adopts machine recognition based on deep learning, SLAM laser navigation and a flexible interaction algorithm based on reinforcement learning. The software uses a SaaS service system, while robot automation solutions are tailored for different applications and combine cooperation between smart robots and software platforms.
Camfridge Ltd.
Established in 2005, Camfridge Ltd. is dedicated to developing new sustainable cooling products with a world-class team committed to this mission. Camfridge has successfully developed a proof-of-principle magnetic cooling system that offers enhanced appliance efficiency while avoiding the use of critical raw materials. The system also features low-carbon production, circular recyclability and contains zero refrigerant gases, resulting in zero global warming potential. This patented technology has the potential to revolutionize the cooling industry by enabling unprecedented appliance design flexibility and significantly reducing energy usage — it uses 2-4 times less energy — as well as carbon impact across entire product lifecycle.
Reco Medical Ltd.
Reco Medical Ltd., a spinout company from Imperial College London, is set up by a team with over 12 years of experience in wireless sensing. The company's main product is the Wireless Intracranial Pressure Monitoring System, which significantly improves patient outcomes by reducing infection risk, shortening hospital stays and allowing patients to move freely without being tethered to bedside monitor. Additionally, this system also reduce hospital/ health sector costs by half.
Qiu Zucco Inc.
Qiu-Zucco Inc. is dedicated in solving the problem of inequitable access to rehabilitation for the aging population and those with chronic diseases. The company's flagship product, Ex-able, is a web-based rehab program that utilize detection and computer vision to support and monitor patients. With a proven 96% completion rate, Ex-able provides accurate and safe assessment, instant feedback and the ability to predict and prevent adverse events, such as falls, by combining patient-reported symptoms with health assessments and movement abnormalities.
WWiKY BioSciences Inc.
WWiKY BioSciences Inc. is a company that specializes in personalized cancer theranostic (both therapy and diagnosis) model. The company focuses on developing a range of theranostics that combat treatment failure by exploiting hypoxia, a condition that leads to metastatic progression and therapy resistance in cancer, to identify eligible patients (imaging) and then treat them with the same or similar drug. It thus provides a personalized approach to the management of drug-resistant and radiation-resistant hypoxic cells that are commonplace in most solid tumors and are responsible for the aggressive, treatment-resistant nature of hypoxic tumors.
The TusStar Innovation Roadshow aims to bridge communication between enterprises and investors, cooperate in scientific and technological innovations, connect research and development results with financial capital and solve capital flow problems for the company's development. Meanwhile, the event allows investors to gain closer understanding of the product and product concepts, gather more opportunities for innovation and entrepreneurship, and maximize capital investment. The roadshow aims to encourage collaborative spirit to promote the development of cutting-edge science and technology.
About BEYOND
Since 2020, BEYOND Expo has been held twice with great success. It has become one of the largest and most influential international technology expositions in Asia, attracting 800+ exhibitors and 55,000+ attendees worldwide. More than 150 industry forums featuring 500+ innovative business leaders as speakers will provide a global platform for insightful technology exchange.
BEYOND has officially announced that "Technology Redefined" is the theme for BEYOND Expo 2023, which will be hosted in Macao from May 10 to 12. BEYOND Expo 2023 is set to reach a new high in terms of scale, attendee influence, diversity of industries, companies, number of exhibitors, and overseas visitors. There will be more than 100 events and networking sessions. We look forward to connecting with global tech innovation enthusiasts and facilitating in-depth interaction in all fields, including enterprise, product, capital, and industry to promote the global tech scene in the Asia-Pacific region and the world.
For more cooperation, please contact us at:
Business Partnerships: [email protected]
Media Partnerships: [email protected]
Other Inquiries: [email protected]