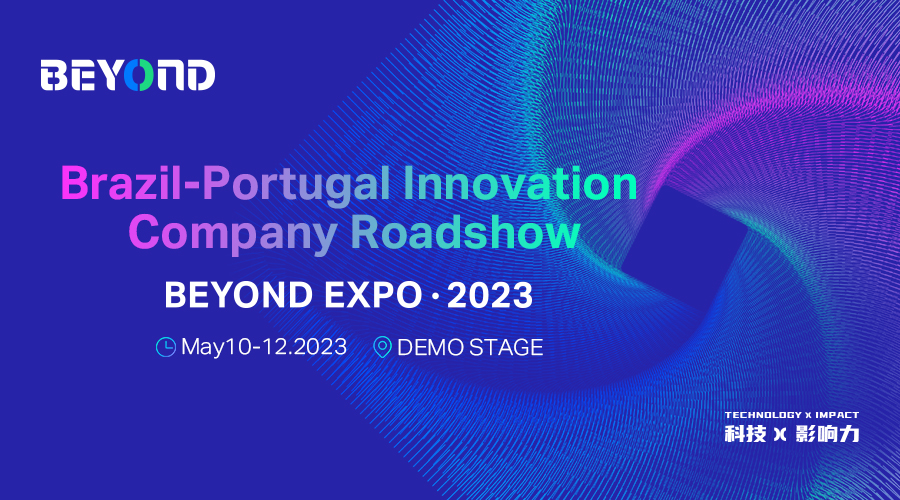 Scientific and technological innovation is the source of competitiveness among enterprises, and innovative R&D requires capital support and assistance. BEYOND International Science and Technology Innovation Expo is an integral part of the innovation ecology and is committed to focusing on capital trends and promoting scientific and technological innovation to provide a professional and international exchange platform. BEYOND Expo 2023, which will be held in Macao from May 10 to 12, will host investment and financing sessions, including the International Investment and Financing Summit, DEMO Day and Fund at First Pitch. BEYOND aims to help startups find more investment, financing and cooperation opportunities, and the expo is committed in promoting the implementation and application of scientific and technological innovation concepts and products.
The Brazil-Portugal Innovation Company Roadshow is one of the highlights of BEYOND DEMO DAY and will be held on May 11 from 09:30 to 12:00. Below are the 10 companies participating from Brazil and Portugal for the roadshow:
Brazil-Portugal Innovation Company Roadshow
BIOO (Brazil)
BIOO is founded by a group of entrepreneurs focused on reducing the incidence of diabetic foot disease, a complication of diabetes. The company aims to apply artificial intelligence and scientific knowledge in an economical and extensible way to save lives and build a sustainable economy for the world.
Company website: https://bioo.care/
Biosolvit (Portugal)
Biosolvit is a biotechnology company engaged in the development of new materials. Biosolvit researchers have developed the world's most efficient oil-absorbing materials and other products.
Company website: https://www.biosolvit.com
Decoy (Brazil)
Decoy is a Brazilian biotechnology startup focused on researching and developing products to control animal pests. The company started working by analyzing the livestock market and observed that ticks were responsible for incalculable losses in the dairy and meat production sector in Brazil and elsewhere. To minimize losses, the company searched for the best solution to balance the proliferation of ticks in cattle and help producers control this problem through scientific research. Decoy is developing a much more effective way of controlling pests in a biological, precisely strategic, and natural way.
Company Website: https://decoysmart.com/en/
DruGet ( Brazil)
DruGet is an electronic drug platform solution that accelerates the development of new drugs and reduces the traditional time-consuming and expensive problems in developing new drugs. Users can upload the molecular structure of drugs they are interested in developing to the DruGet platform, and then choose to perform predictive analysis of pharmacokinetics, toxicology and forced degradation. Finally, an analysis report will be generated through the platform, indicating which of the analyzed molecules have development potential and deserve further research, and what can be removed from the candidate list. Through using computer technology, it aims to provide faster and more instructive results to promote the development process of drugs.
Company Website: www.druget.com.br
Key2Enable (Brazil)
Innovating in digital accessibility, startup company Key2Enable empowers people with disabilities to develop their skills and individualities.
Based on assistive projects first developed in Brazil in 2015, Key2Enable was established to use exponential technologies to give autonomy and plenty of possibilities to people with motor and intellectual disabilities all around the world.
Beginning its operations in the United States of America with the Key-X Multi-purpose Smart Keyboard, the startup has already accomplished a remarkable achievement: In 2018, Key2Enable became a portfolio company of Singularity University, the world's leading school of innovation and entrepreneurship.
That means the company can impact 1 billion people in the next 10 years with its range of solutions and applications designed for people with disabilities.
Company website: https://key2enable.com/
Pocket Clinic (Brazil)
Pocket Clinic is a med-tech startup company that aims to develop a smart syringe controlled by a smartphone to treat various chronic diseases requiring continuous drug injection.
Company website: https://pocketclinic.life/
R5  Marine Solutions (Portugal)
R5 Marine Solutions specializes in providing engineering solutions to address coastal and offshore maritime challenges, aiming to promote more effective management of coastal areas and improve environmental sustainability. The COAST assessment tool, R5 Marine Solutions, can provide coastal construction simulation scenarios, pre-designed construction structures and cost-benefit assessments for this specific scenario. The COAST tool also helps predict risk scenarios and territorial losses due to coastal erosion and can be applied to different regions worldwide, including the Guangdong-Hong Kong-Macao Greater Bay Area.
Company Website: https://r5engineers.com/marine/
Virtuleap (Portugal)
Virtuleap combines brain science and virtual reality technology and uses a small game library of gamified cognitive training exercises designed by neuroscientists to evaluate and train a series of cognitive abilities, such as memory, attention, information processing, cognitive flexibility and problem-solving skills. VR users also track their physical actions through a realistic, immersive experience, collecting psychological and other valid physical data, such as heart rate, facial expressions and pupil dilation, and sending them back to the Virtuleap platform for more accurate neuropsychological evaluation.
Company Website: https://virtuleap.com/
Yosen (Brazil)
Yosen is focused on bringing health to the public using nanotechnology for lipid drug delivery. Yosen is developing a smart delivery system based on nanotechnology to efficiently diversify the delivery of various drugs and nutrients, such as active ingredients, including vitamins, plant extracts and peptides, by obtaining different lipid nanoparticles, thus improving the therapeutic effect. These nanoparticles protect the active ingredients and are highly compatible with human cells, thus increasing the nutrient absorption rate or bioavailability. Yosen has developed two product forms: Ydrosolv, a dietary supplement, and Ynano food ingredients. A study pointed out that Yosen's Coenzyme Q10 Ydrosolv has a faster absorption rate of up to five times than Q10 pills and capsules on the market.
Company Website: http://www.yosen.com.br/
Plux (Portugal)
Since 2007, Plux's goal has been to facilitate access to solutions that cover the entire biosignals life cycle & drive biosignals innovation, from learning the first steps with BITalino to research with biosignals plux to developing your next medical device. The company provides the biosignals engineering tools & services to build biosignals products and medical devices while meeting all industry standards and beyond.
Company Website: https://www.pluxbiosignals.com/
In the next two weeks, BEYOND Expo will announce more details on the investment and financing sector activities. During the three-day expo, the investment and financing sector will invite top investors from all over the world to participate in the forum. They will discuss current investment conditions, share future investment trends and communicate with innovative entrepreneurs in the Fund at First Pitch and innovation roadshow, linking high-quality projects globally and effectively implementing a win-win investment environment.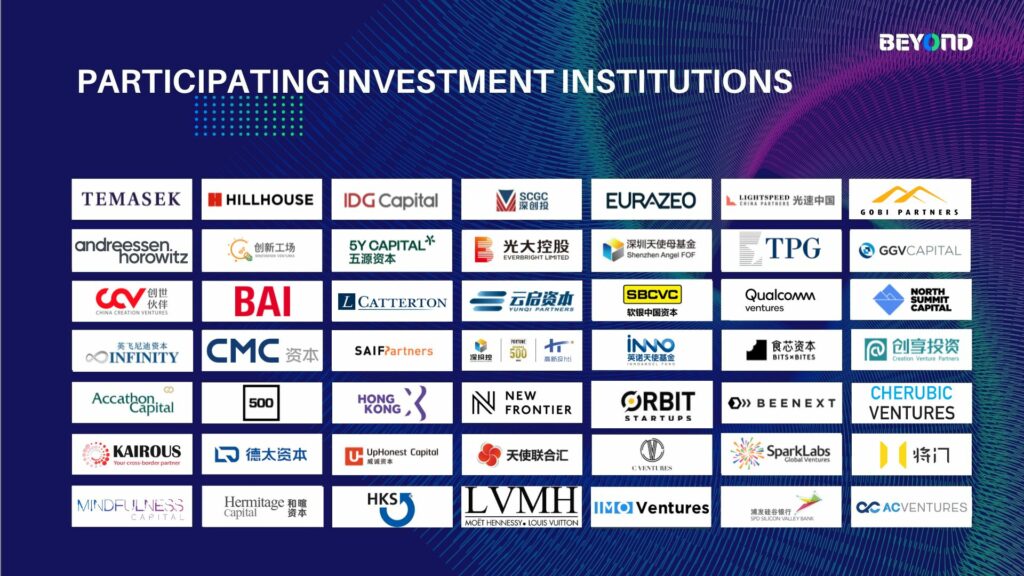 During the previous two DEMO DAY roadshows, investment institutions such as Temasek, Hillhouse Capital, IDG Capital, Shenzhen Capital Group, Eurazeo, Lightspeed China Partners, Gobi Partners, Andreessen Horowitz, Sinovation Ventures, 5Y Capital and China Everbright Limited have participated in the event, focusing on helping startups thrive and stimulating market vitality.
The Brazil-Portugal Innovation Company Roadshow aims to strengthen in-depth integration of scientific and technological achievements and financial capital. It aims to provide a real-time exchange platform for Brazil-Portugal enterprises to display the latest products and concepts to solve development-related financial problems. Meanwhile, the roadshow provides numerous high-quality products and projects for investors while conducting in-depth on-the-spot discussions on products and concepts to improve communication efficiency, reduce investment risks and maximize investment benefits. The two sides will work together to promote the development of the industry for mutual benefit.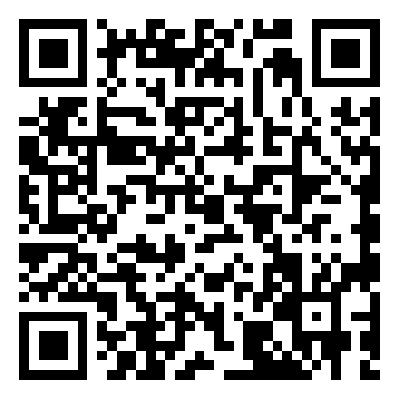 About BEYOND
Since 2020, BEYOND Expo has been held twice with great success. It has become one of the largest and most influential international technology expositions in Asia, attracting 800+ exhibitors and 55,000+ attendees worldwide. More than 150 industry forums featuring 500+ innovative business leaders as speakers will provide a global platform for insightful technology exchange.
BEYOND has officially announced that "Technology Redefined" is the theme for BEYOND Expo 2023, which will be hosted in Macao from May 10 to 12. BEYOND Expo 2023 is set to reach a new high in terms of scale, attendee influence, diversity of industries, companies, number of exhibitors, and overseas visitors. There will be more than 100 events and networking sessions. We look forward to connecting with global tech innovation enthusiasts and facilitating in-depth interaction in all fields, including enterprise, product, capital, and industry to promote the global tech scene in the Asia-Pacific region and the world.
For inquiries regarding cooperation, please contact us at:
Business Partnerships: [email protected]
Media Partnerships: [email protected]
Other Inquiries: [email protected]