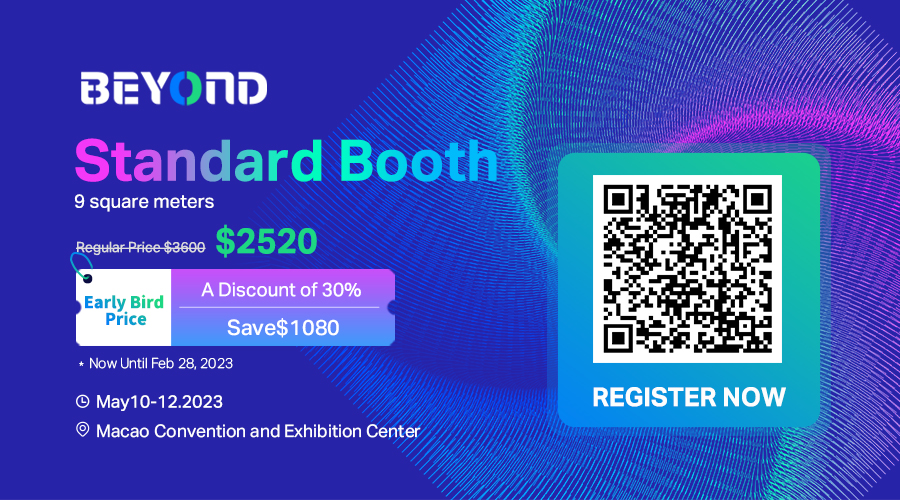 The Beyond Organizing Committee has officially announced that the BEYOND Expo 2023 will be held offline in Macao from May 10 to May 12, 2023, under the theme, "Technology Redefined," with three sub-brands: Sustainability, Healthcare, and Consumer Tech. Participants can enjoy three days of exciting exhibition content, including stand-alone exhibits and industry summits.
BEYOND Expo 2023 is all set to reach a new high in terms of scale, attendee influence, diversity of industries, companies, number of exhibitors, and overseas visitors. As Asia's largest and most influential international technology exhibition, BEYOND Expo 2023 will be held at the Macao Convention and Exhibition Center, which is spread across approximately 100,000 square meters and can accommodate more than 1,000 exhibitors. We expect more Fortune 500 companies, large cross-border enterprises, tech unicorns, and start-ups to participate in this year's event.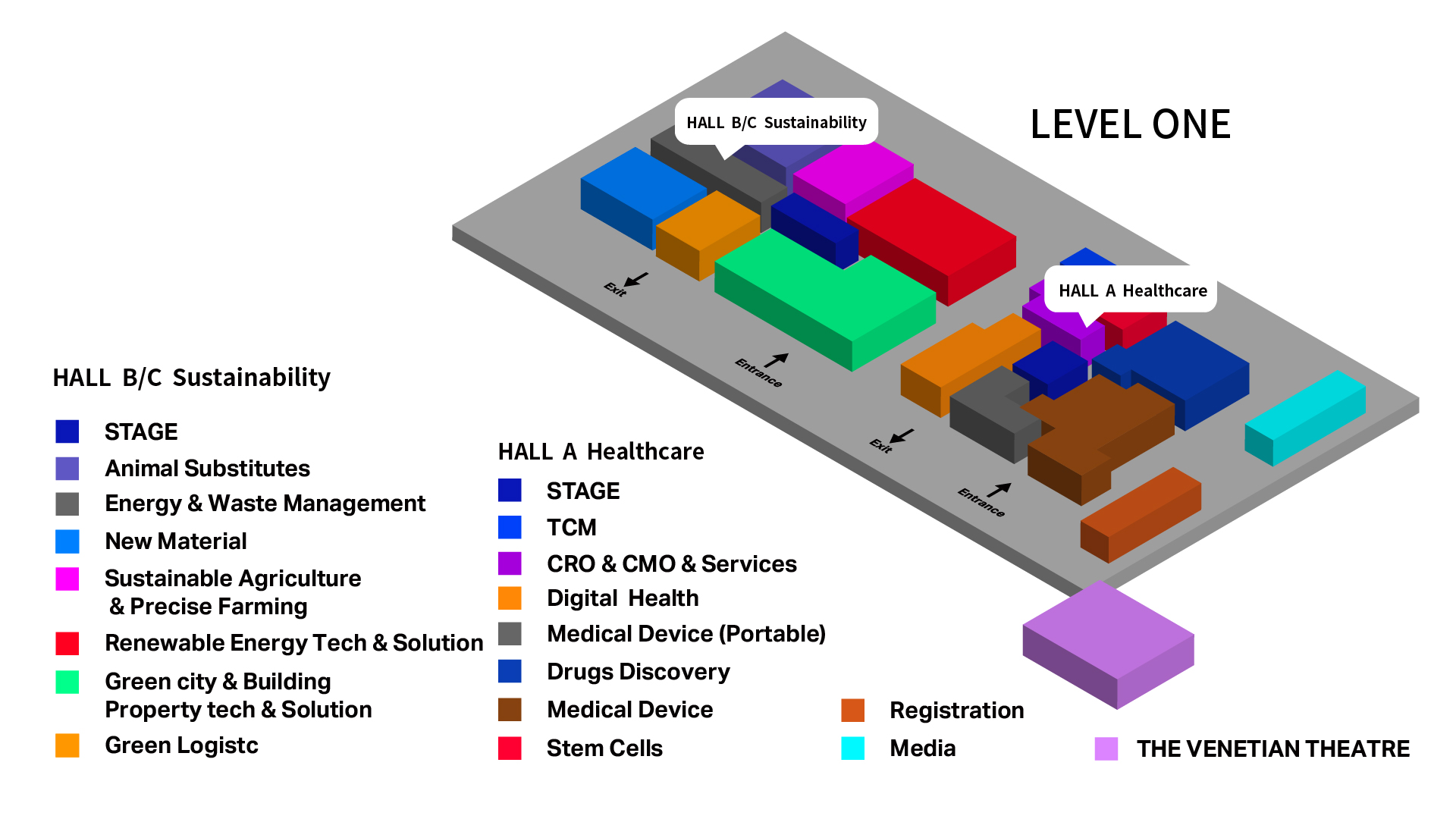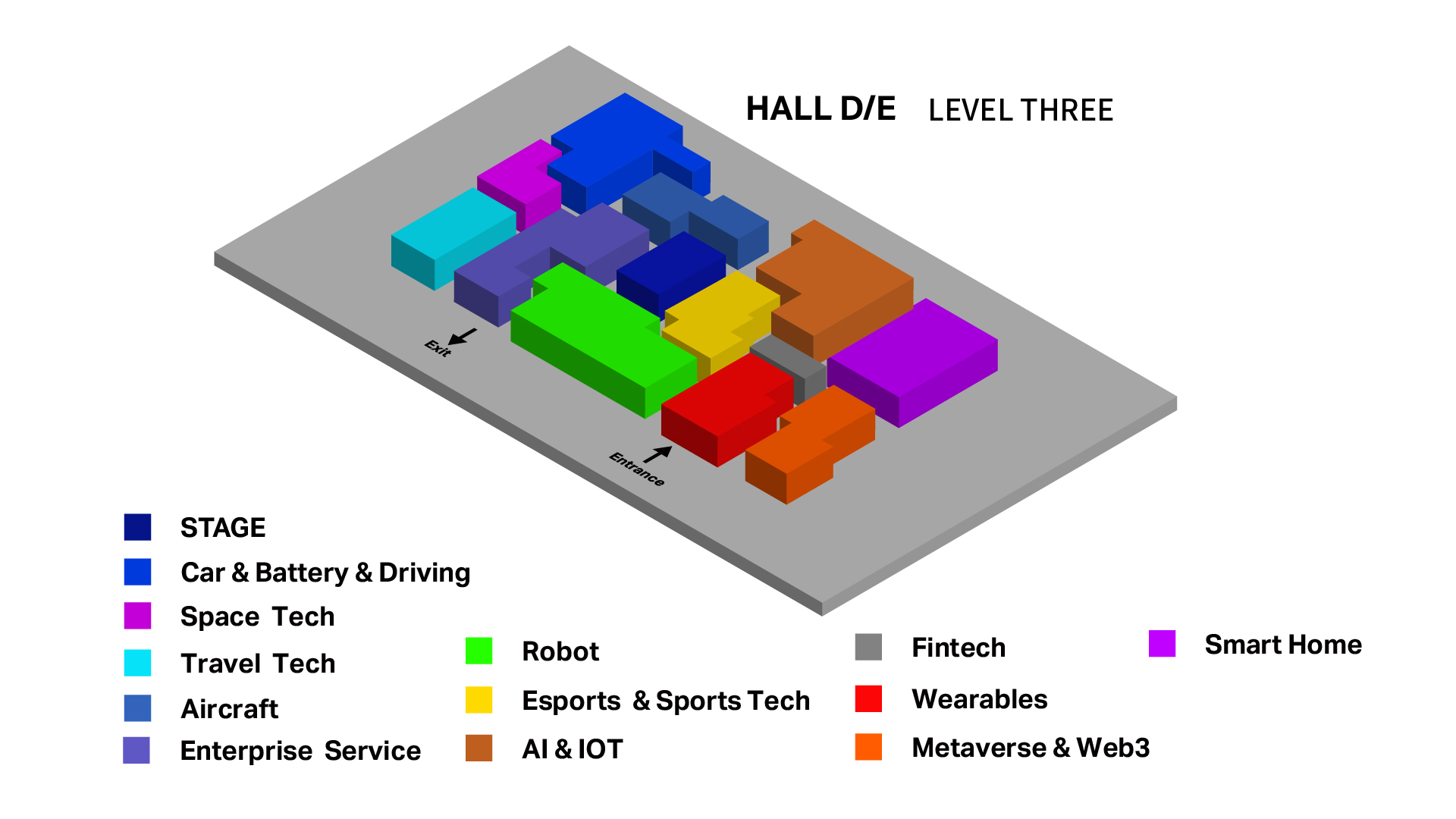 Standard booth registration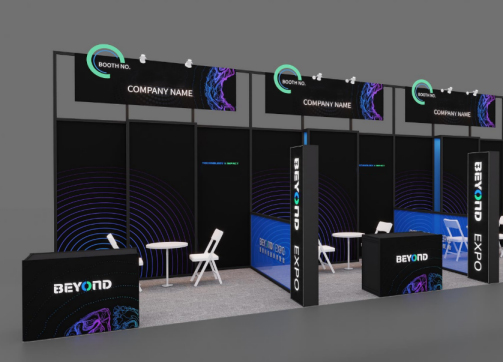 Reference photo
Standard booth area: 9 square meters
Register and make a successful payment before Feb. 28 to enjoy a 30% discount on early bird booth fees.
Available for $2520.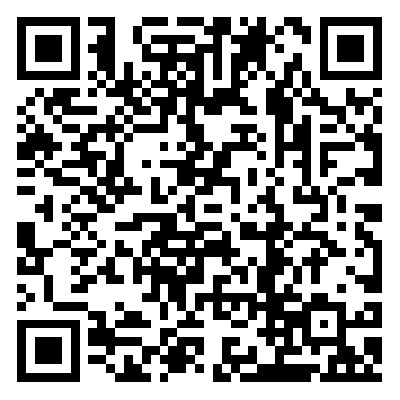 Scan or click here to book the standard booth!
Please contact Sicily at 1586817650 or send an email to [email protected].
Special exhibition registration
Please contact Sicily at 15868176570 for more details.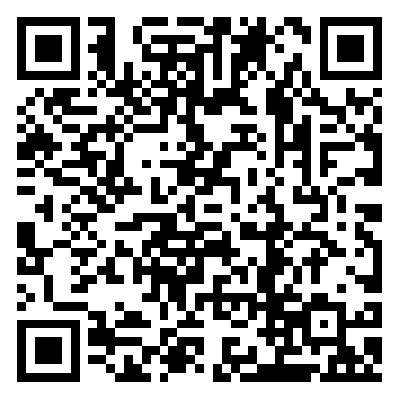 Scan or click here to book a special booth and ensure you fill in the "Reference" details!
Why choose BEYOND Expo 2023?
BEYOND Expo 2023 will attract more than 1,000 exhibitors from around the globe, with 40% of exhibitors from overseas companies. Exhibitors have the chance to access quality attendees around the world.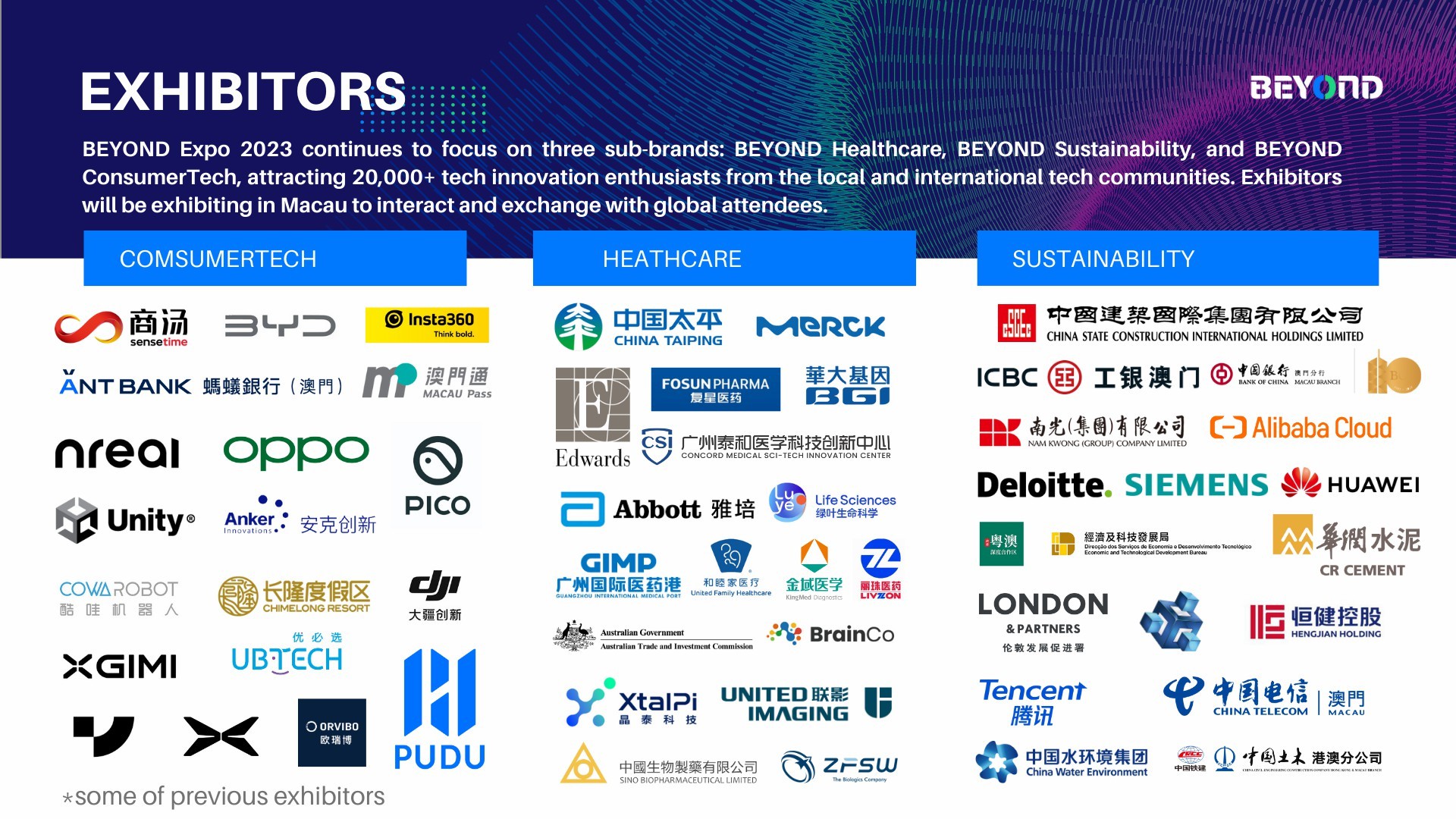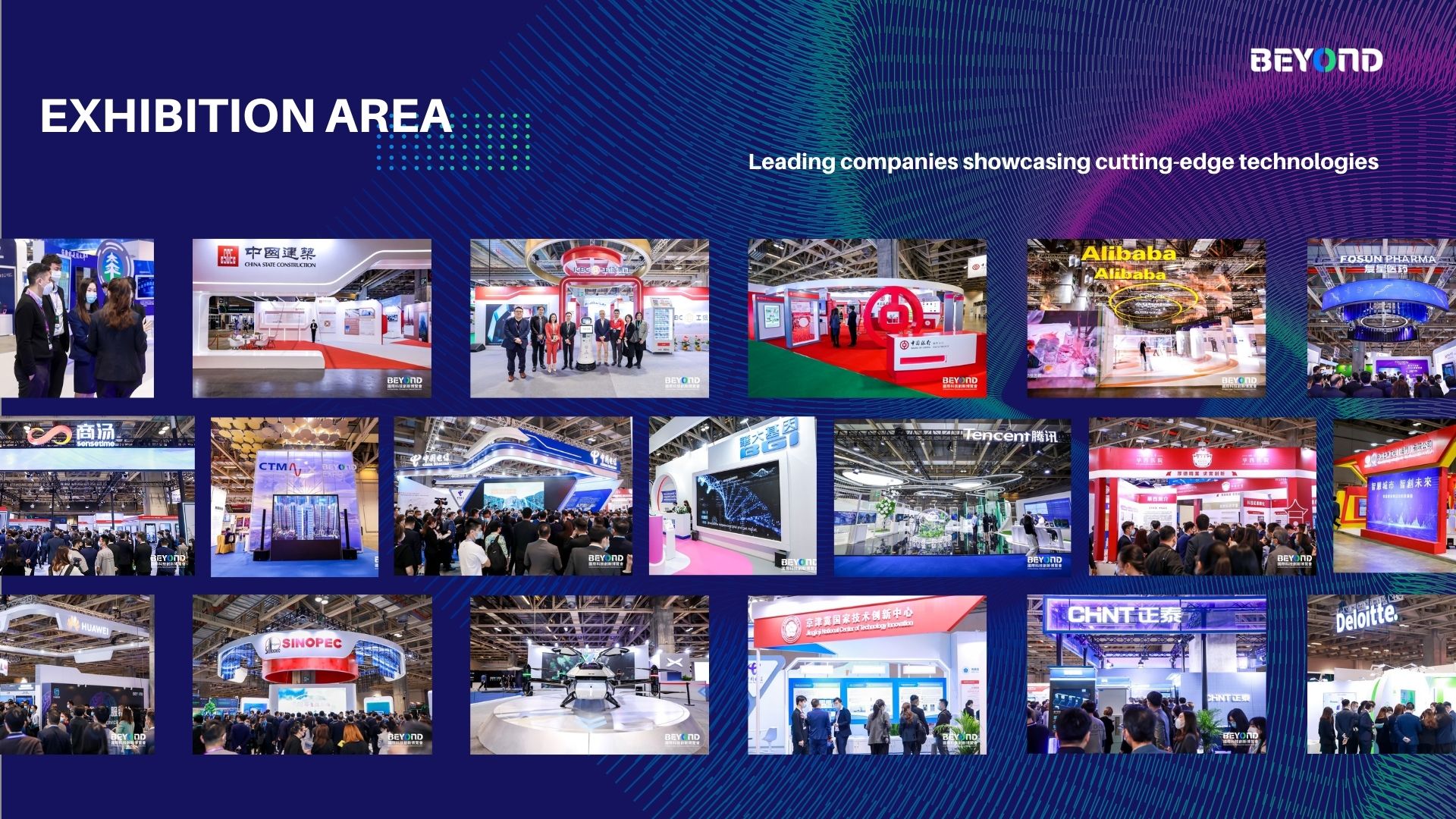 International buyers and government and enterprise delegation tour
The BEYOND Organizing Committee will organize visits to the exhibition area for VIPs, such as government representatives, international buyers, overseas chamber of commerce representatives, and industry eco-partners. During the exhibition tour, companies will have the opportunity to meet with these VIP groups and explore opportunities for cooperation.
The BEYOND Organizing Committee will invite exhibitors to a VIP dinner on May 10. The dinner will be attended by key representatives from government agencies, investment institutions, major corporations, business associations, and the media.
The summit & roundtable conference
Every year, the BEYOND Organizing Committee invites distinguished speakers from around the world to discuss topics related to the three sub-brands of the BEYOND Expo. As a top international technology innovation summit, BEYOND Expo will feature pioneering forum topics and authoritative industry leaders sharing their insights. As an exhibitor representative, you can also apply for a speaker's seat and represent your company on the international stage.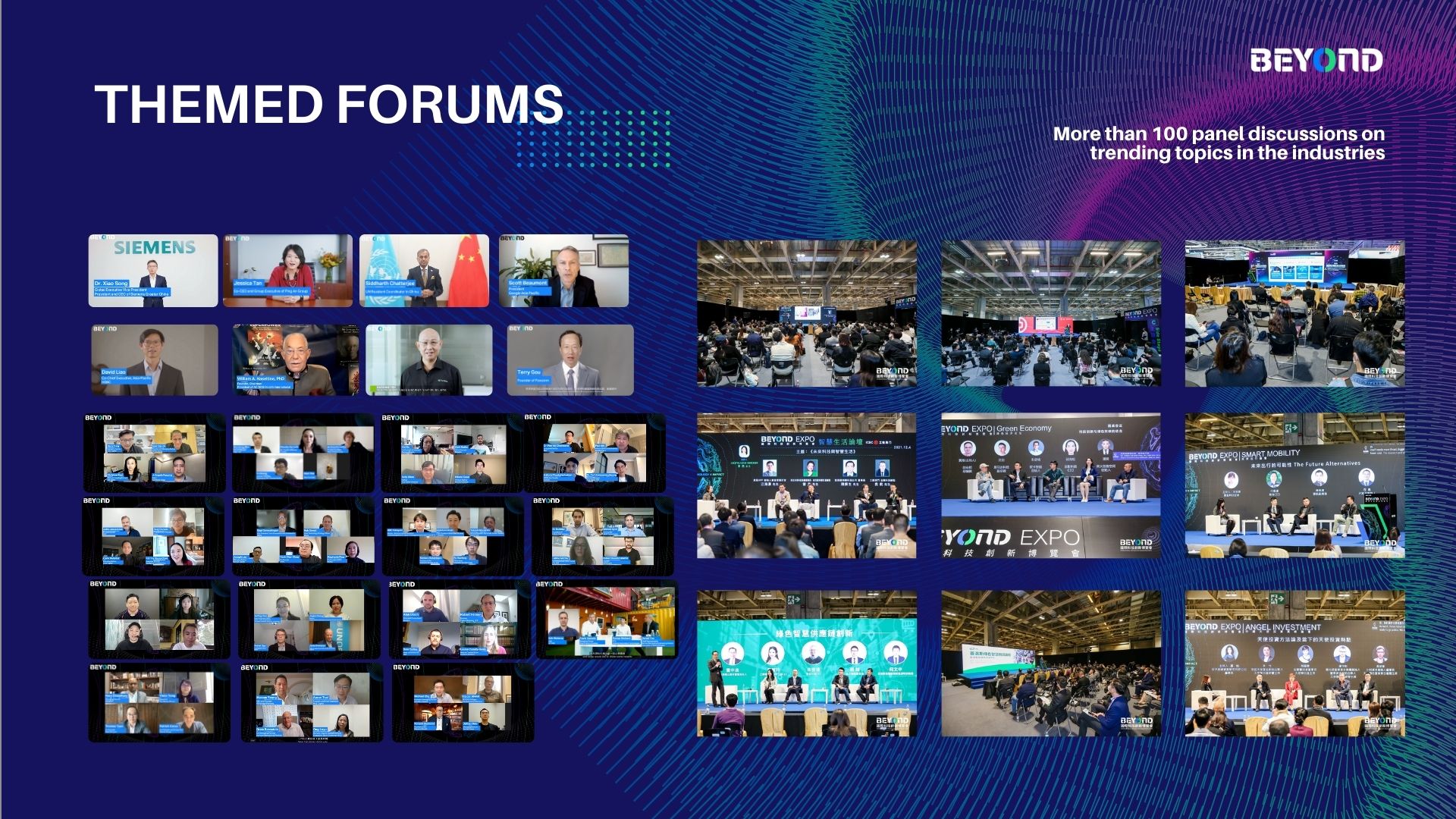 As part of BEYOND's mission to promote better communication, the BEYOND Organizing Committee will invite more than 100 domestic and overseas media outlets to cover the event. If your company wishes to launch new products or has other communication needs during the event, the BEYOND Organizing Committee can help make arrangements for you.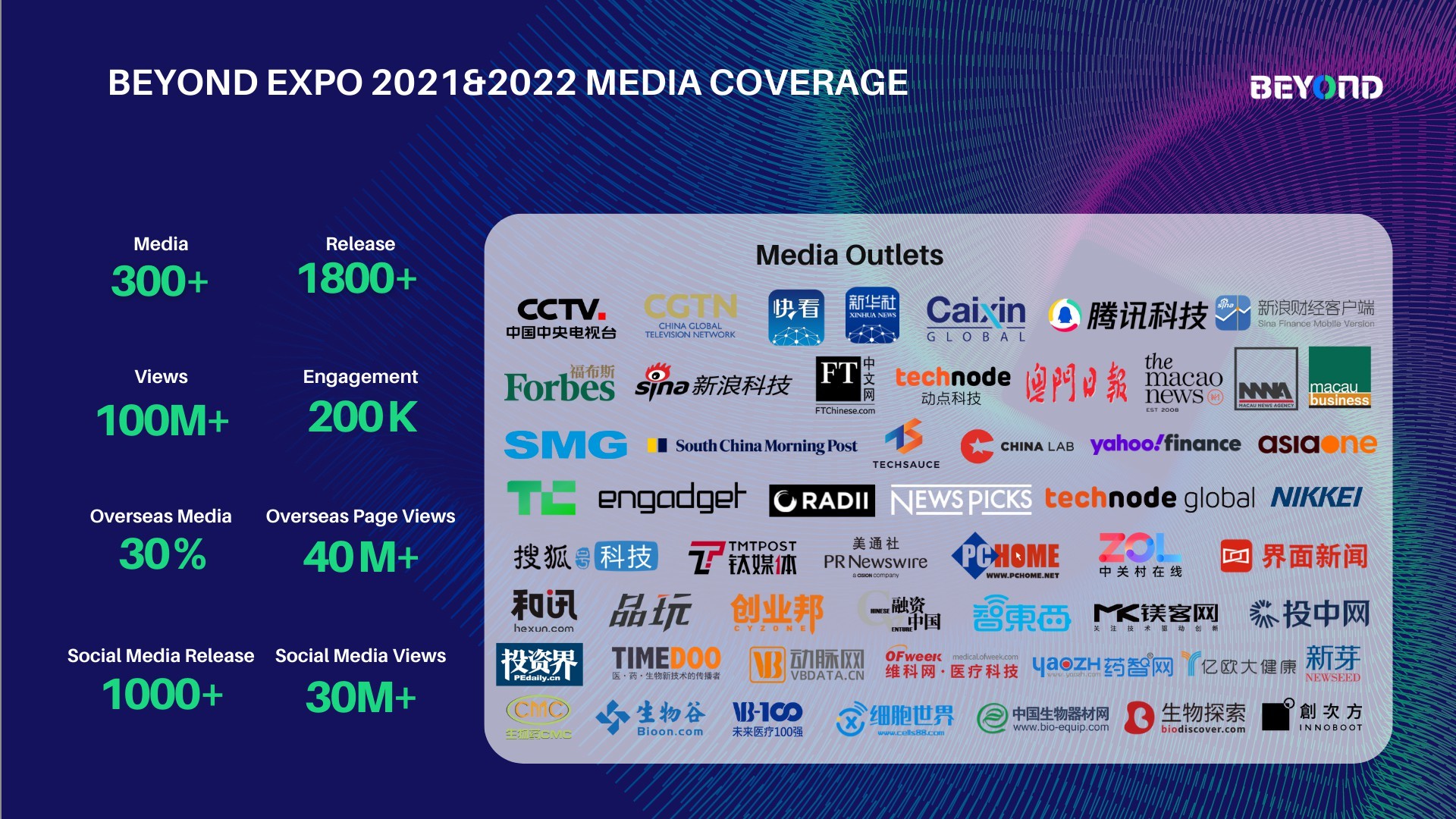 The BEYOND Organizing Committee will also arrange closed-door meetings for exhibitors who require them. During this meeting, you can meet privately with other companies, business organizations, or individuals you are interested in, communicate efficiently during the conference, and invite potential customers, upstream and downstream partners, investment institutions, or government representatives in a targeted manner.
The BEYOND Organizing Committee will organize a variety of investors and capital matching activities during the conference, including but not limited to one-on-one international capital matching sessions and innovation roadshows. In addition, the BEYOND Organizing Committee will invite industry leaders, international capital, and media to attend the event, providing your company with the opportunity to present your business plan in public or in one-to-one meetings.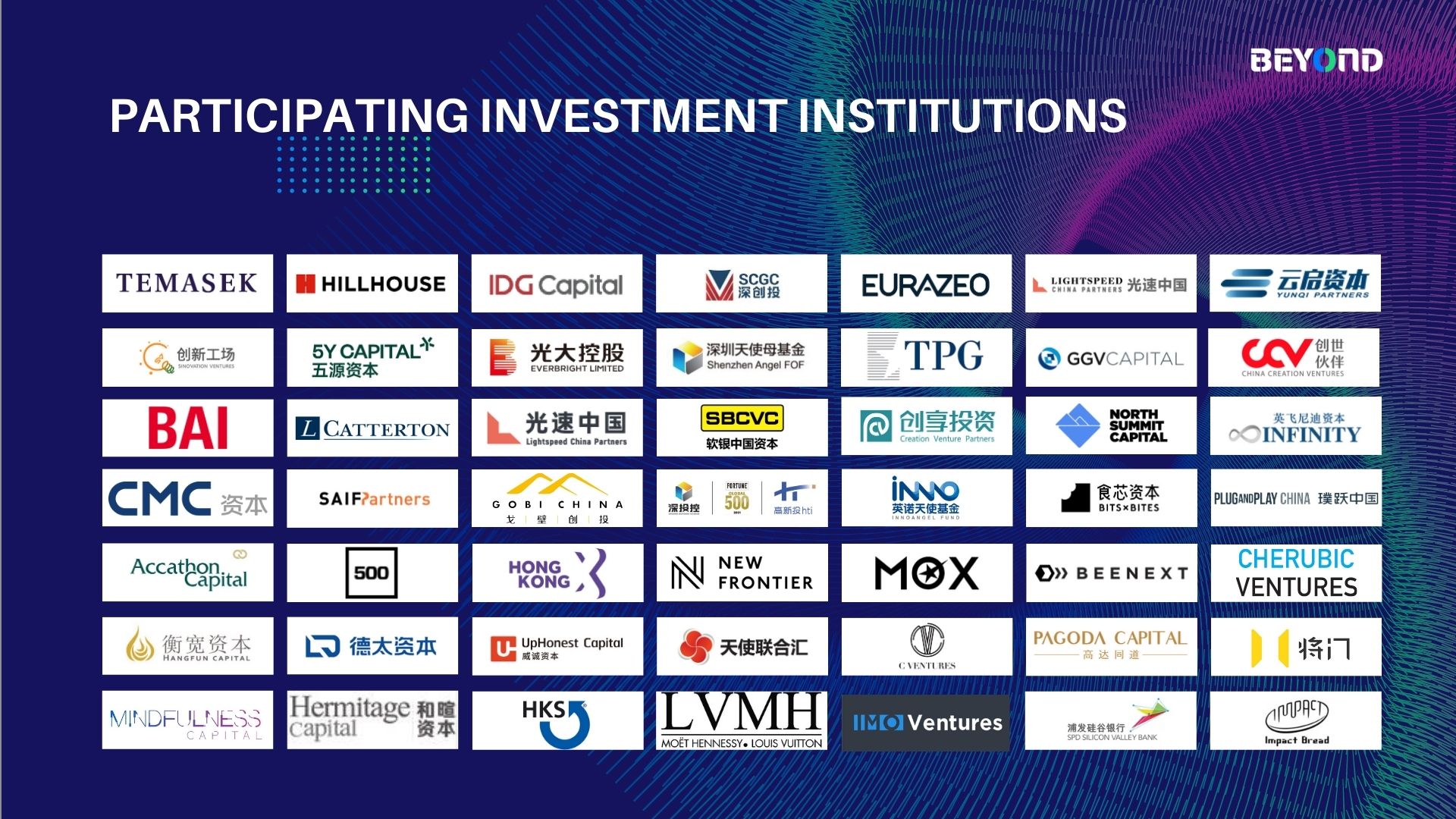 During the expo, the BEYOND Organizing Committee and its partners will host various social parties every day, creating a relaxed social scene for VIPs to enjoy the unique international atmosphere of Macao.
The BEYOND Organizing Committee
Host: Macao Technology General Association
Co-hosts:The State-owned Assets Supervision and Administration commission of the State Council, Center for International Economic and Technological Cooperation, the Ministry of industry and information Technology, Trade Development Bureau of Ministry of Commerce, Foreign Environmental Cooperation Center,Ministry of Ecology and Environment of China, China Centre for International Science and Technology Exchange(CISTE), China International Cooperation Association of Small and Medium Enterprises, Chinese Medical Association, CHINA ELECTRONIC CHAMBER OF COMMERCE
Strategic partners:Research and Development International (RDI), CCG CHINA-ASEAN GREATER BAY AREA CO-OPERATION CENTRE
Co-organizers:Guangdong Federation of industry & Commerce, Council for the Promotion of Guangdong- Hong Kong-Macao Cooperation
Organizers:TechNode, Forte inc., Nam Kwong International Conference & Exhibition Co., Itd.
Supporters:Macao Trade and investment Promotion Institute, Government of the Macao Special Administrative Region-Economic and Technological Development Bureau, Government of the Macao Special Administrative Region – Health Bureau, Government of the Macao Special Administrative Region -Pharmaceutical Administration Bureau, ZGC Group, Department of Science and Technology of Guangdong Province, Shenzhen Science and Technology Innovation Committee, Beijing and Hong Kong, Macao, and Taiwan Cooperation Center of Science and Technology, Shanghai Science and Technology Exchange Center, China Association of Environmental Protection Industry, BRI International Green Development Coalition, Chinese Entrepreneur Commerce Club, China Alliance of Social Value Investment, Service Bureau of Shenzhen Municipality, Guangdong-Hong Kong-Macao Bay Area Entrepreneur Union, Beijing-Macau Economic and Cultural Exchange Promotion Association, Zhongguancun Private Equity & Venture Capital Association, Impact Hub Shanghai, Hong Kong United Youth Association, Y.Elites Association, Macau Youth Federation
Don't miss out on the early bird booth prices.
Enjoy a wealth of activities.
Worth the trip.
Book the Best Booth at BEYOND Expo in advance.
Scan or click here to book the best booth!
Early bird tickets for the conference pass are now on sale.
The original price is $99, but you can get it for an early bird price of $49 if purchase before Feb. 28.
Explore innovative technologies and numerous products.
Participate in a forum to interact with technology companies.
Scan the code to place your order.

About BEYOND
Since 2020, BEYOND Expo has been held twice with great success. It has become one of the largest and most influential international technology expositions in Asia, attracting 800+ exhibitors and 55,000+ attendees worldwide. More than 150 industry forums with 500+ innovative business leaders as speakers will provide a global platform for insightful technology exchange.
Please contact us about other cooperation!
Business Partnerships: [email protected]
Media Partnerships: [email protected]
Other Inquiries: [email protected]