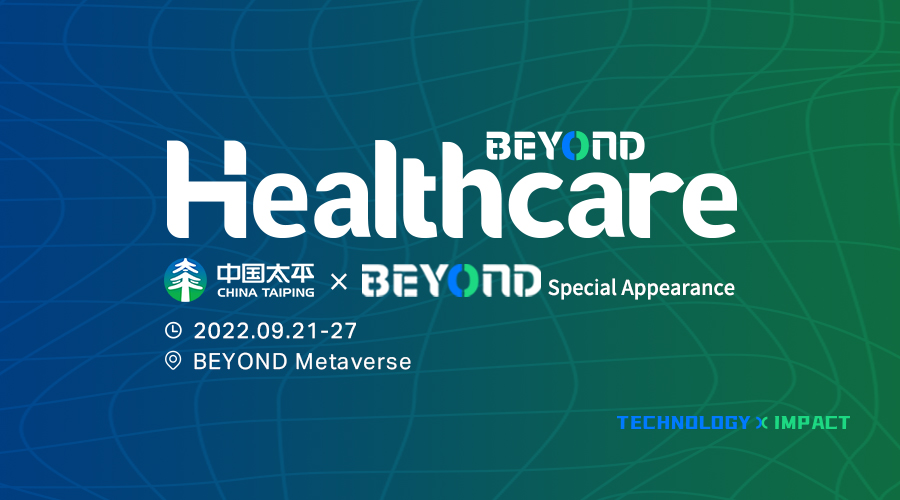 The 2nd BEYOND International Science and Technology Innovation Expo (BEYOND Expo 2022) will be held in the BEYOND Metaverse from September 21st to 27th, lasting for 7 days. Technological innovation and impact have always been a key focus of BEYOND Expo to bring together the global innovation ecosystem and promote cross-border cooperation across various industries.
China Taiping Insurance Holdings Company Limited has confirmed its participation in BEYOND Expo 2022 and will make an exciting appearance in the Healthcare exhibition area.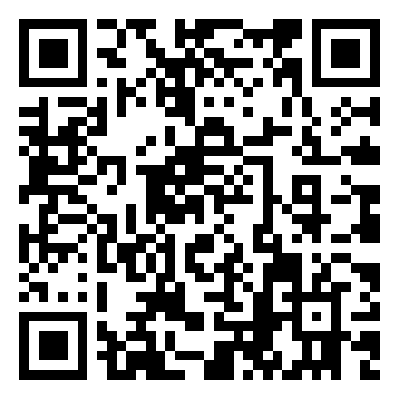 >>Scan the QR Code to attend BEYOND Expo 2022 and learn about the key findings of China Taiping Insurance Holdings Company Limited in the metaverse<<
About China Taiping
China Taiping Insurance Holdings Company Limited, China Taiping for short, was established in Shanghai in 1929. It is the longest-operating national insurance brand in Chinese history and the only state-owned financial enterprise that has its management headquarters overseas.
China Taiping originated from the three large national brands the Taiping Insurance Company, the China Insurance Company and Ming An Insurance. In 1956, the China Insurance Company and the Taiping Insurance Company suspended domestic operations according to unified national deployment and started specializing in insurance services in Hong Kong and Macao and overseas. In 1999, all state-owned insurance organizations operating overseas were incorporated into China Insurance International Holdings. In 2000, it was listed on the Hong Kong Stock Exchange, becoming the first Chinese insurance company listed overseas. In 2001, domestic operations were resumed under the Taiping brand. In 2009, the three large brands of China Insurance, Taiping and Ming An were conglomerated and renamed as China Taiping Insurance Co Ltd. In 2011, it came under the administration of the central government and was upgraded as a vice-ministerial-level central financial enterprise. In 2013, it was successfully restructured and reformed, listed as a whole entity and officially renamed as China Taiping Insurance Holdings Company Limited.
China Taiping inherits its red genes and devotion to the nation; based in Hong Kong, operating transnationally and servicing the world.In recent years, under the strong leadership of the Central Committee and the State Council, China Taiping has developed rapidly, rising into the Fortune Global 500 for the fifth consecutive year, listing at 334.In 2020, China Taiping recorded total premiums exceeding 200 billion yuan, with operating revenue of 244.6 billion, total assets of 981.8 billion and asset under management over 1.77 trillion to become an enterprise boasting over 500,000 domestic and overseas staff, 24 subsidiaries and over 2,000 large-scale transnational finance and insurance groups of differing levels. Business operations cover various countries and regions including the Chinese mainland, Chinese Hong Kong, Chinese Macau, Europe, Oceania, East Asia and South East Asia; and a business scope that covers life insurance, property insurance, pensions, reinsurance, reinsurance brokerage as well as insurance brokerage, online insurance, asset management, securities brokerage, financial leasing, real estate investment, the old-age medical and health industry, and other fields. After years of development, China Taiping has a relatively complete insurance business operating system, and it is also a Chinese-funded insurance institution with the most distinctive international characteristics.
During the 14th Five-Year Plan, based on this new developmental stage, China Taiping will implement this new developmental philosophy, develop new services and adhere to the overall demands to meet "central expectations, customer oriented, innovation-oriented and value oriented", positively serve the national strategic goals and people's livelihood, promote "dual circulation", safeguard the "one country, two systems" policy and the long-term prosperity and stability of Hong Kong and Macao. We will implement the developmental philosophy of "Sharing Taiping" and open a new chapter in the pages of high-quality development to create an international finance and insurance group with the best value and growth.
About BEYOND
This year, BEYOND Expo 2022 will fully embrace the metaverse, push the boundaries of reality and virtuality, and provide an immersive and interactive experience for all guests. The week-long conference will focus on the three newly-launched sub-brands: BEYOND Healthcare, BEYOND Sustainability, and BEYOND ConsumerTech, attracting 20,000+ tech innovation enthusiasts and 500+ exhibitors from around the globe to the BEYOND Metaverse. Concurrently, BEYOND Expo 2022 will host five summits to discuss key topics around Healthcare, Sustainability, ConsumerTech, Investment, and Web3, inviting tech leaders and industry experts to discuss the future development and growing trends within each sector. Events like Startup Roadshows, Fund at First Pitch (VC meetups) and more than 150 networking events will also be organized in the metaverse to enhance interaction among the global ecosystem players, such as corporate leaders, entrepreneurs, investors, experts, and government representatives.
We look forward to connecting with China Taiping Insurance Holdings Company Limited to continuously step up high-quality business development, focus on enhancing professional investment, and accelerate the construction of the ecosystem at BEYOND Expo 2022. You also won't want to miss out on their key highlights in the metaverse!

For more inquiries, please contact:
Business Partnerships: [email protected]
Media Partnerships: [email protected]
Exhibitor Partnerships: [email protected]
Other Partnerships: [email protected]