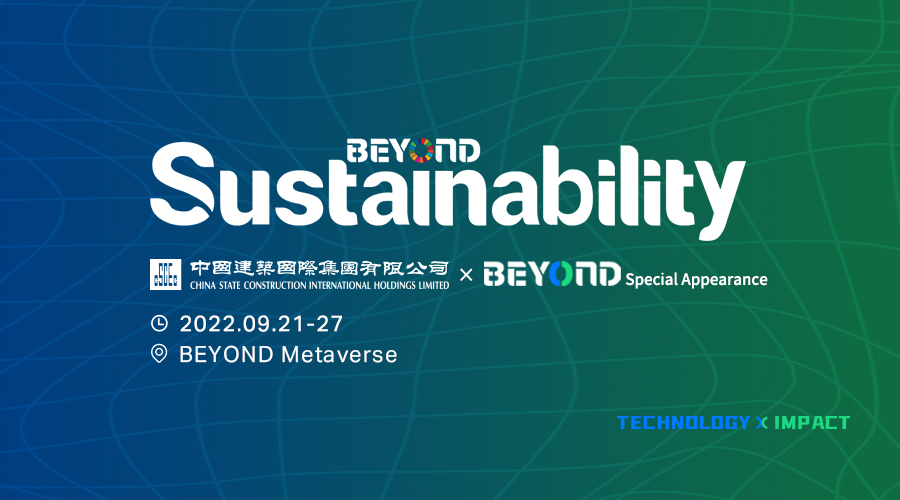 The 2nd BEYOND International Science and Technology Innovation Expo (BEYOND Expo 2022) will be held in the BEYOND Metaverse from September 21st to 27th, lasting for 7 days. Technological innovation and impact have always been a key focus of BEYOND Expo to bring together the global innovation ecosystem and promote cross-border cooperation across various industries.
China State Construction International Holdings Limited (CSCI) has confirmed its participation in BEYOND Expo 2022 and will make an exciting appearance at the Sustainability exhibition area. CSCI will highlight innovations reflecting the future of the architectural industry by showcasing their research findings and discussing the application of new technologies in this field.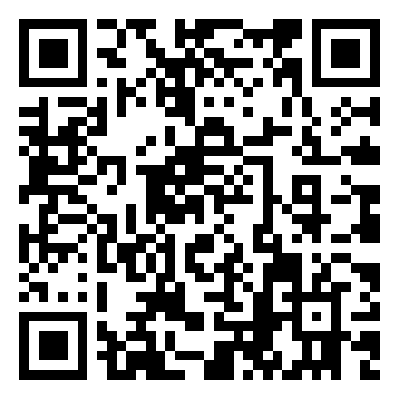 >>Scan the QR Code to attend BEYOND Expo 2022 and learn about the key findings of China State Construction International Holdings Limited in the metaverse<<
About China State Construction International Holdings Limited

Setting its footprint into Hong Kong in 1979, China State Construction International Holdings Limited ("CSCI" or the "Group") is a vertically integrated construction and investment conglomerate mainly engaged in infrastructure investment, construction projects. Now CSCI has become an international construction and infrastructure investment conglomerate, one of the largest general contractors in Hong Kong and Macau, and a leading integrated urban investment operator in Mainland China. In July 2005, the Group was listed on the Main Board of The Stock Exchange of Hong Kong Limited (stock code: 3311.HK). Over a decade, the Group's revenue leapt from HK$6.86 billion in 2005 to HK$77.31 billion in 2021 with a compound annual growth rate of 16%; net assets jumped from HK$837 million in 2005 to HK$66.2 billion in 2021; net profit increased from HK$130 million in 2005 to HK$6.8 billion in 2021 with a compound annual growth rate of 28%; backlog surged from HK$5.96 billion in 2005 to HK$476.66 billion in 2021, making an array of remarkable achievements.
Upholding the entrepreneurial spirit of "Integrity, Innovation, Surpass, Win-win situation" through nearly 40 years, CSCI has established four segments in "Mainland China, Hong Kong, Macau and overseas" underpinned by the twin drivers of "infrastructure investment and construction contracting". As at the end of 2021, the Group had established a nationwide presence covering more than 70 cities in 23 provinces across China, having undertaken over 1,000 contracted projects in Hong Kong, Macau, Mainland China and overseas.
In Hong Kong and Macau, CSCI leverages its outstanding construction and management expertise to undertake construction works, mainly including housing projects such as public and private residences, commercial and industrial buildings, medical institutions, educational and cultural facilities, hotels and public constructions; civil engineering projects such as site formation, roads, bridges, reclamation and tunnels; and piling, mechanical and electrical engineering works. As a flagship of infrastructure investment business under China State Construction Engineering Corporation, the Group has been venturing into infrastructure investment business in Mainland China since 2007, with total investments amounting to over HK$420 billion as at the end of 2021. In March 2012, the Group acquired China State Construction Development Holdings Limited (stock code: 830.HK) as a turnover and profit contributor and a flagship for international expansion.
In retrospect, CSCI earned fame in major construction markets by rooting itself in Hong Kong and Macau to enhance construction workflow and improve cost efficiency using a central procurement and distribution system, reputable in major markets of the construction industry. Looking ahead, CSCI will draw upon its extensive management expertise and proven capital operation capacity to, as always, give play to its strengths in high-quality, technology-intensive works in an effort to grow into a world-class and construction investment conglomerate.
About BEYOND
This year, BEYOND Expo 2022 will fully embrace the metaverse, push the boundaries of reality and virtuality, and provide an immersive and interactive experience for all guests. The week-long conference will focus on the three newly-launched sub-brands: BEYOND Healthcare, BEYOND Sustainability, and BEYOND ConsumerTech, attracting 20,000+ tech innovation enthusiasts and 500+ exhibitors from around the globe to the BEYOND Metaverse. Concurrently, BEYOND Expo 2022 will host five summits to discuss key topics around Healthcare, Sustainability, ConsumerTech, Investment, and Web3, inviting tech leaders and industry experts to discuss the future development and growing trends within each sector. Events like Startup Roadshows, Fund at First Pitch (VC meetups) and more than 150 networking events will also be organized in the metaverse to enhance interaction among the global ecosystem players, such as corporate leaders, entrepreneurs, investors, experts, and government representatives.
We look forward to connecting with CSCI to explore global trends in sustainability around the world. You also won't want to miss out on their key highlights in the metaverse! Together, let's witness the successful integration of green/low carbon technologies and new governance practices into the architectural development industry in China.

For more inquiries, please contact:
Business Partnerships: [email protected]
Media Partnerships: [email protected]
Exhibitor Partnerships: [email protected]
Other Partnerships: [email protected]