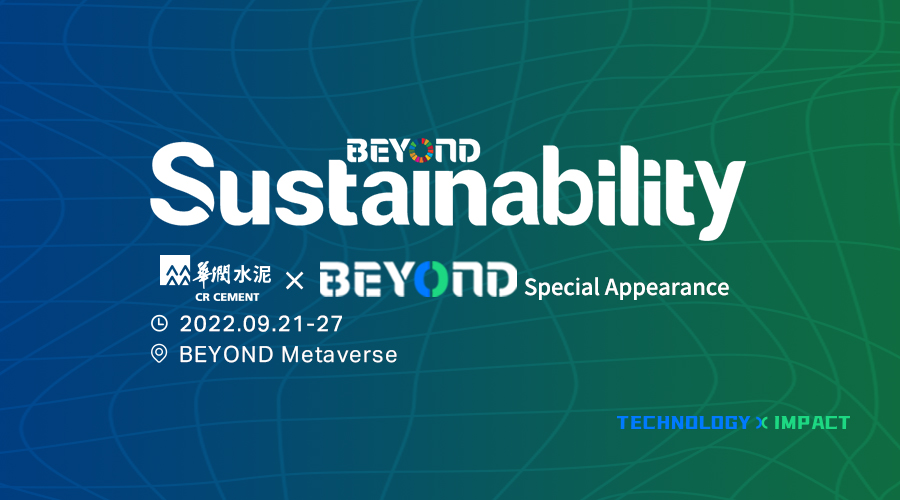 The 2nd BEYOND International Science and Technology Innovation Expo (BEYOND Expo 2022) will be held in the BEYOND Metaverse from September 21st to 27th, lasting for 7 days. Technological innovation and impact have always been a key focus of BEYOND Expo to bring together the global innovation ecosystem and promote cross-border cooperation across various industries.
China Resources Cement has confirmed its participation in BEYOND Expo 2022 and will make an exciting appearance in the Sustainability exhibition area. China Resources Cement will showcase its architectural expertise enabled by digital technologies and demonstrate its sustainable one-stop services for consumers.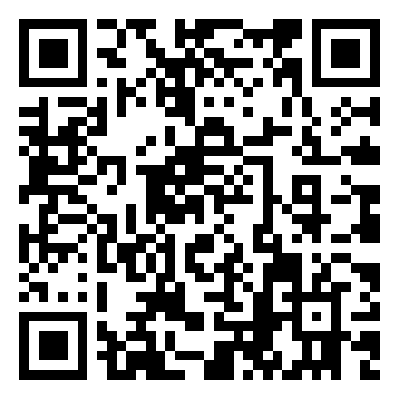 >>Scan the QR Code to attend BEYOND Expo 2022 and learn about the key findings of China Resources Cement in the metaverse<<
About China Resources Cement

Founded in 2003, China Resources Cement Holdings Limited ("China Resources Cement") is a Hong Kong-listed company (stock code: 1313.HK) owned by the state-owned China Resources Group.
The company is a significant and competitive manufacturer of cement, clinker and concrete in South China. It is ranked fourth in the China Cement Association's 2022 China Cement Listed Companies Consolidated Strength ranking, and is included in the Hang Seng Composite Index, Hang Seng China High Dividend Yield Index, Hang Seng Composite Industry Index (real estate construction), and Hang Seng Composite Medium Share Index.
The company focuses on the areas of basic building materials (cement, aggregate), structural building materials (concrete, assembly-type buildings), functional building materials (artificial stone, tile glue, white cement) and new materials (calcium, silica, basalt), and leverages synergies across its businesses to continuously optimize the layout of the industry chain, drive transformational innovation, and promote high quality and sustainable development in the industry.
Shenzhen Runfengxin Materials Technology Co., Ltd. is a wholly-owned subsidiary of China Runfengxin Cement Investment Co., Ltd. established in September 2018 with a registered capital of RMB 930 million. "Runningpin" for the company's product brand, Runningpin brand with "scientific and technological quality", ingenuity quality, hard work; Focus on cutting-edge technology for a better life.
"Harmony of Nature," Take Nature and Return to Nature; Practice low-carbon living to help green environment.
Warm Space, Wake Space, Explain Aesthetics, and Encounter Thousand Scenic Tastes Warm Life are the brand's three propositions. The company's main products are based on natural materials, including decorative panels (artificial stone, natural stone, etc.), specialty mortar (tile glue, back glue, waterproof mortar, etc.), functional coatings, etc.
About BEYOND
This year, BEYOND Expo 2022 will fully embrace the metaverse, push the boundaries of reality and virtuality, and provide an immersive and interactive experience for all guests. The week-long conference will focus on the three newly-launched sub-brands: BEYOND Healthcare, BEYOND Sustainability, and BEYOND ConsumerTech, attracting 20,000+ tech innovation enthusiasts and 500+ exhibitors from around the globe to the BEYOND Metaverse. Concurrently, BEYOND Expo 2022 will host five summits to discuss key topics around Healthcare, Sustainability, ConsumerTech, Investment, and Web3, inviting tech leaders and industry experts to discuss the future development and growing trends within each sector. Events like Startup Roadshows, Fund at First Pitch (VC meetups) and more than 120 networking events will also be organized in the metaverse to enhance interaction among the global ecosystem players, such as corporate leaders, entrepreneurs, investors, experts, and government representatives.
We look forward to welcoming China Resources Cement to BEYOND Expo 2022. Together, let's witness a new trend of technologies that are leading sustainable development across architecture and construction!

For more inquiries, please contact:
Business Partnerships: [email protected]
Media Partnerships: [email protected]
Exhibitor Partnerships: [email protected]
Other Partnerships: [email protected]