The 3rd BEYOND International Science and Technology Innovation Expo (BEYOND Expo 2023) will be held in Macao from May 10 to 12 at the Venetian Convention and Exhibition Center. This year's exhibition, under the theme "Technology Redefined," will focus on the exhibition's three sub-brands —Sustainability, Healthcare and ConsumerTech — to promote interactions in respective areas and enhance the upgrading of industries, making it a global platform for technology exchange.
This year, the BEYOND organizing committee will set up six stages — Stage T, Stage S, Stage C, Stage H, Stage O, and Stage D — at the Venetian Convention and Exhibition Center in Macao. There will also be two lounges and many other exciting events. Let's explore some of the expo highlights.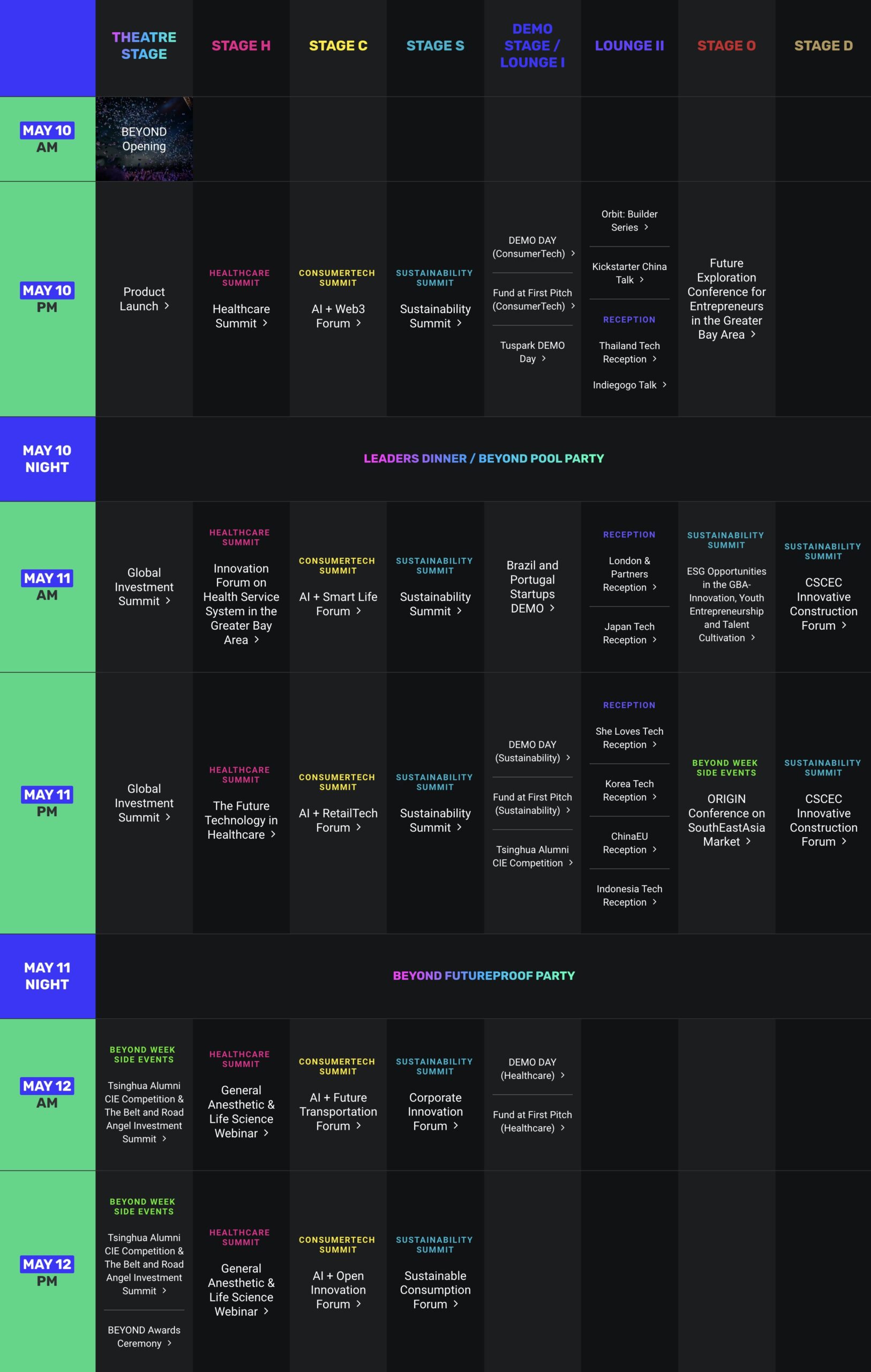 * The schedule is updated until April 27. The final agenda is subject to the official website.
Six Stages
01
Stage T
Representing BEYOND's top venues, Stage T offers the expo's most advanced stage with the most relaxed atmosphere. This stage will host the BEYOND Expo 2023 Opening Ceremony, the Global Investment Summit, New Product Releases and BEYOND Awards Ceremony. Join us to immerse in the future of technology at this stage.
02
Stage H
Stage H will play host to the BEYOND Healthcare Summit. We are honored to work with China Taiping, the exclusive strategic partner of BEYOND Healthcare, for the three-day summit, to discuss industry trends and solution to global health issues. We will be joined by other partners, including experts from the Chinese Medical Association, who will provide valuable knowledge and insights through professional and in-depth discussions with attendees.
03
STAGE C
Stage C will host BEYOND Expo 2023's ConsumerTech events. We will collaborate with ICBC (Macao), the exclusive strategic partner of BEYOND ConsumerTech, to host the three-day ConsumerTech Summit. This summit will gather global leaders in the field of technological innovation to discuss futuristic topics, including AI and Web3, AI and New Retail Technology, as well as AI and Future Mobility, aiming to inspire attendees with the tech's promising outlook. Let's explore the future of consumer technology together!
04
StagetS
Stage S is a key focus of BEYOND 2023. We will work with China State Construction International Holdings Limited (CSCI), the exclusive strategic partner of BEYOND Sustainability, to host the three-day Sustainability Summit. The summit will provide insights into the future of global sustainability industry and solutions to the world's challenges. The event will gather global leaders and experts from the industry to discuss topics including climate change, urban transformation and sustainable transportation to help create a sustainable future.
05
Stage O
Stage O is the venue for our partners to join us host a series of events, including the Forum for the Brand Promotion Abroad of Greater Bay Area Unicorn Companies, Green Opportunity – Sustainable Innovation in the Greater Bay Area, Youth Business & Talents Cultivation in Sustainability, and Focus on Southeast Asia – ORIGIN Conference on SEA Market. These events will focus on sustainable development, technological innovation and talent training by inviting industry leaders and experts to share their experiences and insights.
06
Stage D
Stage D is one of the core stages for the BEYOND Expo 2023 and an important venue for our partner China State Construction International Holdings Limited (CSCI). The stage will host the CSCI Green Construction Forum to discuss the cutting-edge technology of green construction and the latest sustainable development trends.
Two Lounges
01
LOUNGE I
Lounge I (DEMO Stage) will host the Innovation Roadshows and Fund at First Pitch (VC meetups), including the TusPark Innovation Roadshow, Brazil-Portugal Roadshow and Tsinghua Alumni CIE Competition, as well as other Sustainability/Healthcare/ConsumerTech events. It is a platform for exchanges and partnerships between startups and investment institutions from different industries. The lounge will gather innovators, investors, professionals and journalists from home and abroad to discuss industry trends, share experiences and promote cooperation.
02
LOUNGE ll
Lounge II fuses technological innovation and international elements. We are honored to host events with partners from Thailand, England, South Korea, Japan, Indonesia and Brazil. The three-day event will have discussions on the status quo of technological innovation in each country, explore their future trends, and share experiences and success stories to promote international cooperation and innovation.
Two Parties
01
BEYOND Pool Party
BEYOND will host its first pool party at the Venetian Macao on May 10. The BEYOND organizing committee will also host a sustainable fashion show to demonstrate the latest trends, including clothes made of eco-friendly materials. The show reflects BEYOND's commitment to sustainable development. Come, enjoy the fusion of art and sustainability!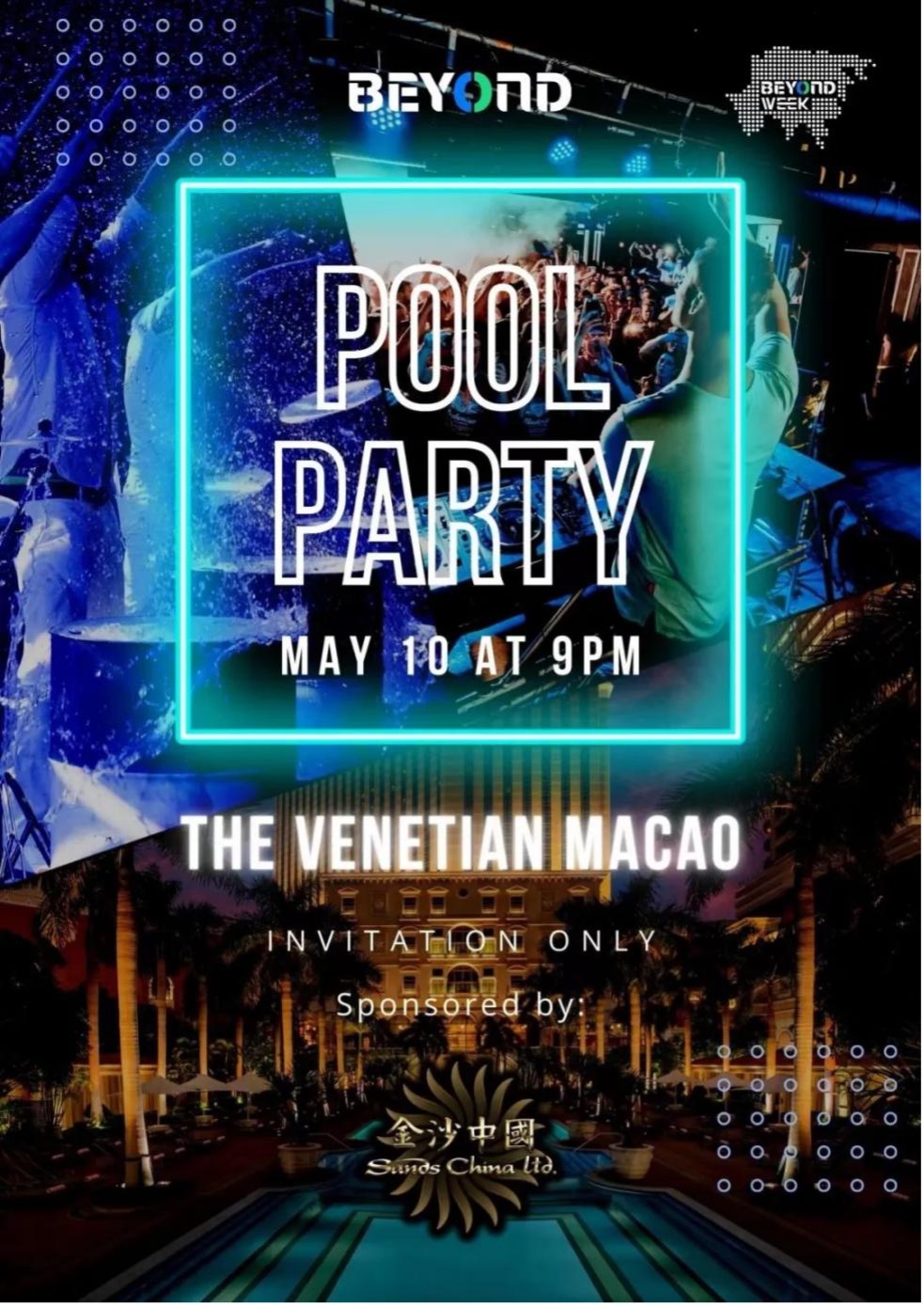 02
"BEYOND Future" Roof Party
BEYOND is partnering with Melco Resorts & Entertainment Limited (MLCO) to host a special "BEYOND Future" Roof Party on May 11 with one of the members of the Dutch DJ duo Bassjackers. The pair is ranked 27th in DJ Mag's Top 100 DJs of 2022. Join us for an exciting mix of technology and electronic music!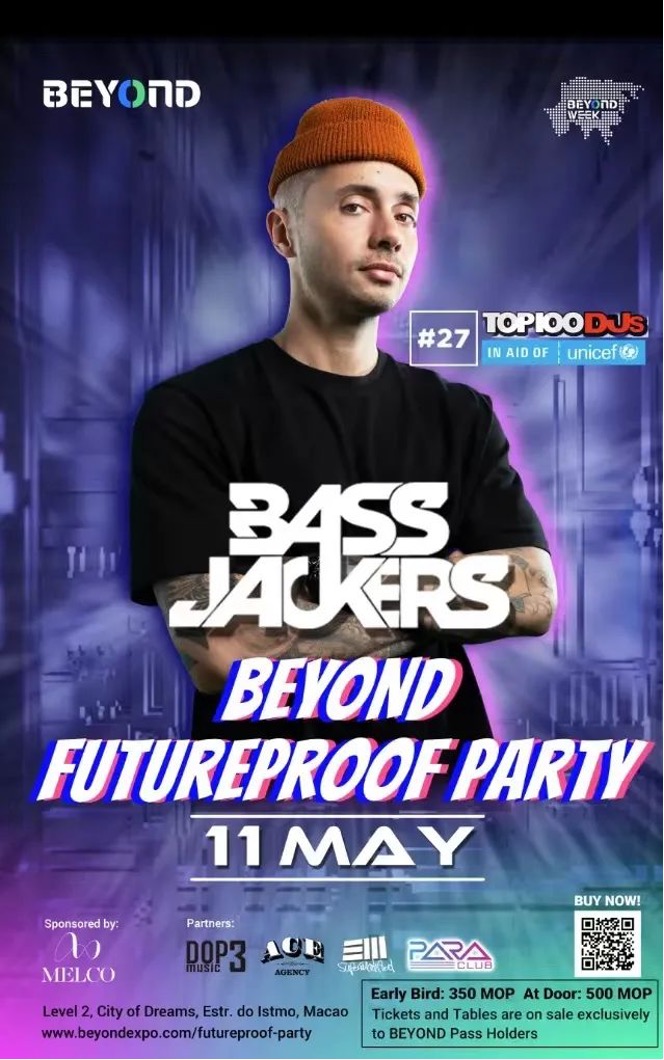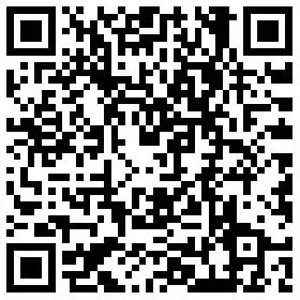 Scan the QR code to attend BEYOND Expo 2023
At the BEYOND Expo 2023, you will experience latest technological products and innovation technologies, learn about the future trend of technological innovation and expand your international perspective. You will also have the opportunity to interact and collaborate with innovators and entrepreneurs from all over the world. See you at BEYOND from May 10 – 12.
About BEYOND
Since 2020, BEYOND Expo has been held twice with great success. It has become one of the largest and most influential international technology expositions in Asia, attracting 800+ exhibitors and 55,000+ attendees worldwide. More than 150 industry forums featuring 500+ innovative business leaders as speakers will provide a global platform for insightful technology exchange.
BEYOND has officially announced that "Technology Redefined" is the theme for BEYOND Expo 2023, which will be hosted in Macao from May 10 to 12. BEYOND Expo 2023 is set to reach a new high in terms of scale, attendee influence, diversity of industries, companies, number of exhibitors, and overseas visitors. There will be more than 100 events and networking sessions. We look forward to connecting with global tech innovation enthusiasts and facilitating in-depth interaction in all fields, including enterprise, product, capital, and industry to promote the global tech scene in the Asia-Pacific region and the world.
For more cooperation, please contact us at:
Business Partnerships: [email protected]
Media Partnerships: [email protected]
Other Inquiries: [email protected]